We caught up with F!NNY to talk about his music. At Indiy we champion musicians.
Let's get to it...
What do you enjoy most about being an independent musician?
For me, I enjoy the freedom to express and showcase my work.

Music is more than a talent, it's a release from the world and a way to connect with each other through sounds and melodies.

As an independent artist, there is the freedom to be as real and loyal to your fans as possible, because you are one of them!

You may have the courage and knowledge to create your music, but the fans can relate because you're tangible.

That's a beauty that gets taken for granted!
If we were to peek over your shoulder, what does your studio look like? What gear do you typically use?
I spent some time making a home studio in my place.

This was the more affordable and fun option.

However, I have recorded on the road and worked with studios.

In my place, I have sound isolation and absorption panels strategically placed, dual monitor speakers, my midi keyboard...

And I fluctuate between a bluebird spark and an audio technica mic depending on my vocals for the song and what I want to gain.

I do not always hire an engineer, as I tend to be able to mix and master myself, however, I am no pro and use the help when I can.

I have a project that I am having fully mixed and mastered by a friend I met in the business so stay tuned for that soon!
Do you enjoy recording and production, or do you like performing live and promotion?
I love recording and producing more than anything!

I get in a zone and it's hard to get me out of it most times!

I often do several takes and make songs from the lyrics that flow from the top of my thought that day.

I let the music take over!

However, I am looking to get live shows and more promotion as the year unfolds.

I hope to be able to perform in front of small crowds, especially in the summer.
How would you want people to describe your latest project in a tweet?
Probably would say its a lil vibe they can relate too and tweet that it's "a therapeutic love story"
Do you plan your music releases, or do you just finish a song and release it?
Yes, I try to plan either 2 weeks in advance, or a month for most releases.

I only release sporadically when it's something that I just want some of the OG fans to really get a kick out of!

Or if it's quick for Soundcloud or content!

I'm planning an album for June!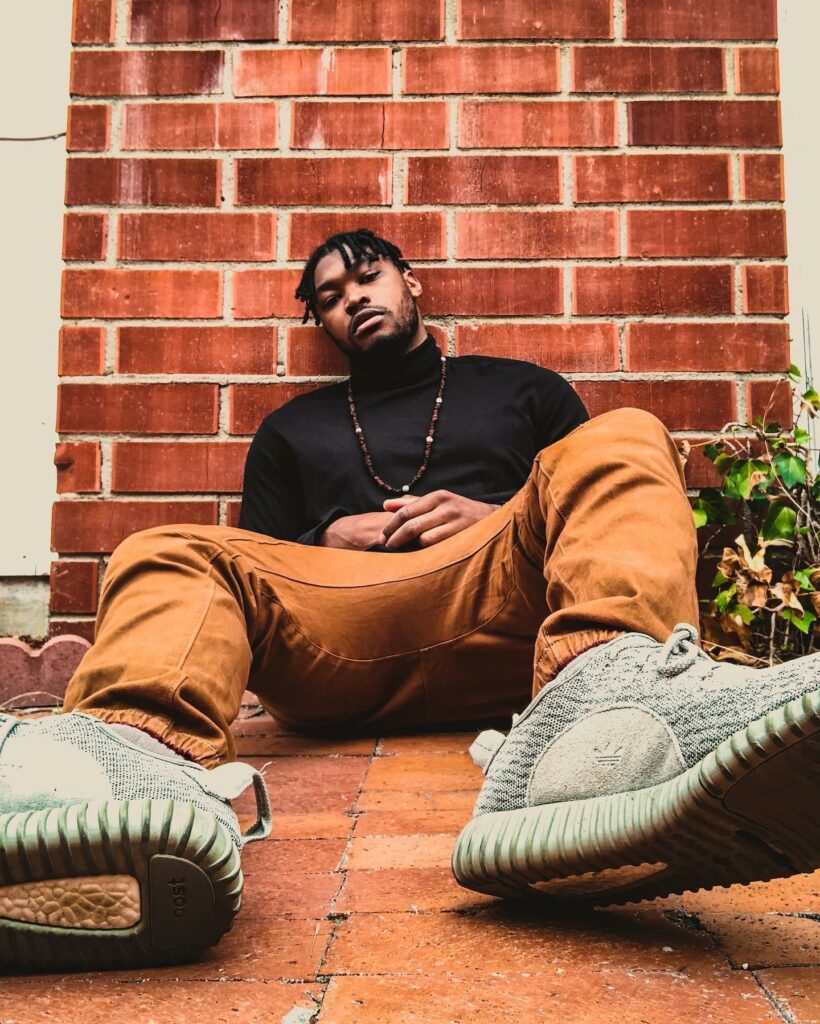 What can we expect from you within the next 6 months? Any releases planned? Future gigs?
I am planning on releasing my first album "Misunderstood" on June 18th.

I may release a few sleepers in from now until then, but I will be planning music videos and the release of the album and the top songs.

I am trying to find new gigs in California and more to perform.

During the summer more songs will be made with some collabs on the way which I am excited to do as well!
Are you planning any videos for your music? Are there any videos we need to know about!?
Yes, for the upcoming album...

I am planning to do 2-3 videos!

And possibly more with the collabs I am going to do during the summer.

The goal is to go in full force all summer!
Are there any collaborations, past or future, that you are excited about?
Yes, me and my brother have done a couple of songs on all platforms.

I am going to be doing a lot of songs with people in the next months.

Some will be on the album!

And others, just singles throughout the summer.

I am excited to have this project produced by a few great producers from the UK as well.
What inspires your creative process?
My creative process is finding time to enter my head space.

I take time throughout the day to "space out" into my musical world.

This makes it much easier to find my pocket when I'm writing and using whatever inspiration I need.

When I record, I like low, but bright colored, lighting and to be isolated.

I do my best work with no distractions.
What are your top three favorite albums of all time & why?
Hard one!

I'll say (in no order)...

J. Cole - 2014 Forest Hills Drive
Kanye West - Graduation
And Take Care by Drake.

All classic albums that arguably were the larger points of early long-lived careers and bring me to different times of my life!

I also appreciate each style of rap so much.

Each are versatile and tell stories and messages...

And the songs age well.

Always a must in the playlist!
Who makes up your existing creative team?
i.e. photographers, video directors, social media managers, paid media specialists, stylists, hair, and makeup…Name someone who you think deserves a special shout-out?
I am a one man team!

When I outsource, I do so with my friends and family.

We have an Instagram page called schlem productions and are going to expand into clothing soon.

Shoutout my guys, Evan and Rico, for always riding with me. OG Schlem.
Where can we find you on social media?
You can find me under @call_me_finny on all platforms. Simple as that. Instagram, Twitter, TikTok, and on YouTube.

And all streaming sites just search F!NNY.