We caught up with Flowermakoto to talk about his music. At Indiy we champion musicians.
Let's get to it...
What do you enjoy most about being an independent musician?
I enjoy having the freedom and having the time to make music for my fans, and not being held back by time, gates, or a label.
If we were to peek over your shoulder, what does your studio look like? What gear do you typically use?
My studio definitely isn't like everyone's.

It's good to be unique and that's why I'm me and I don't wanna be like anyone else!

I have posters on the walls of movies, anime, games...you know! Anything that piques my interest of course!

And I use a Mac, an apollo, a twin audio interface, and two Yamaha speakers.

I think it's definitely very good to diversify and the technology helps me do what I need to do.

I have people in my circle that already are engineers and I have a studio of my own as well.
Do you enjoy recording and production, or do you like performing live and promotion?
I enjoy both! Really...performing live is a whole different state of emotions! From having a crowd being in awe of you or "wow".

The emotions on stage can vary from being happy to just being lively...it's insane!
How would you want people to describe your latest project in a tweet?
The way he differs from other artists in his selection of words, flow, and beats make him unique from other artists.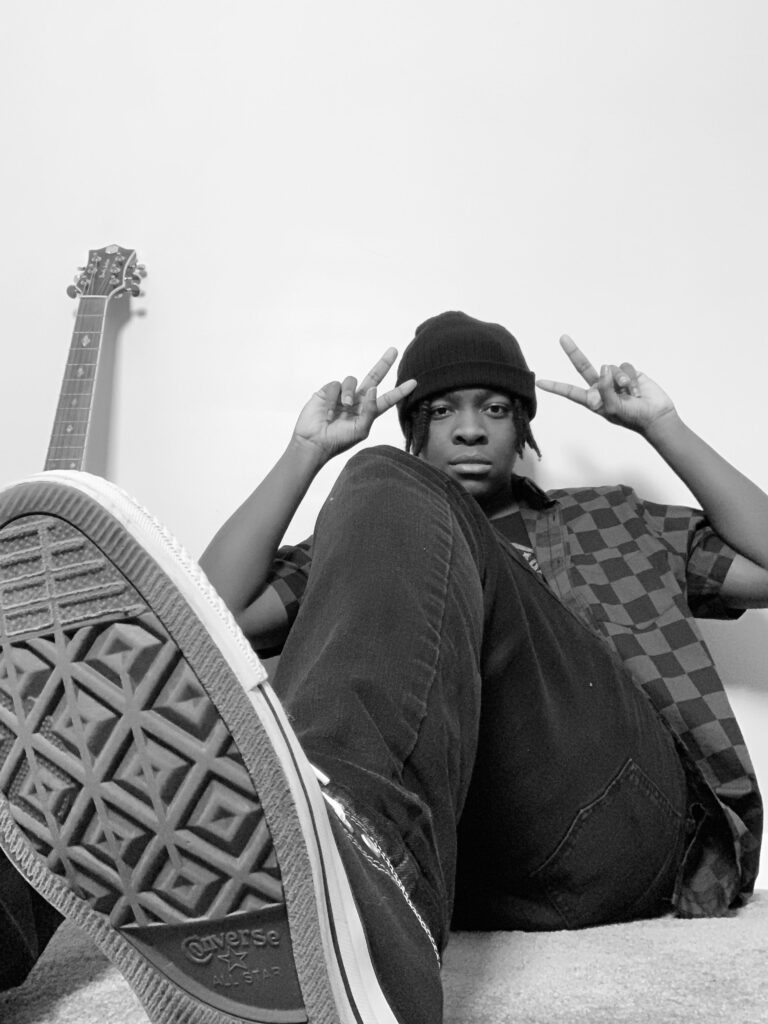 Do you plan your music releases, or do you just finish a song and release it?
I plan them out! I say if you finish a song and then just release it, it's never perfect!

If you were to hold onto it, and then come back to it, you can improve upon it in ways you never thought you could!
What can we expect from you within the next 6 months? Any releases planned? Future gigs?
If covid isn't too big of a problem, I'm definitely going to keep pushing out music and other things, as well as my album.

I'd say I will probably be released very soon maybe in the next few months, so you definitely could expect that.

And maybe even some shows! Who knows what opportunities may arise!
Are you planning any videos for your music? Are there any videos we need to know about!?
Definitely! Trying to work on videos, whether they be lyric, or actual music videos...they're something that could elevate a song to new heights. So I'm definitely excited about that!
Are there any collaborations, past or future, that you are excited about?
From the people that I've worked with and am planning to work with.

I'm very excited about other songs that we might do, like some to note are...Shawty! Defalt! IceyMele! and Lil Onit! Those are just a few that I love!
Their style...and when we get together there's plenty that our lot together can do.
Which artists inspire your creative process?
I enjoy listening to all genres of music and I can't stress it enough to artists that are up and coming, like me as well, listening to one genre or just incorporating the same style can & will get old.

A lot of artists right now just stick with the same thing that everyone else is doing, when in all, they should try to find what makes them unique.

I try to add & incorporate pop, rock, jazz, etc...whatever it may be, a sample, a beat, or me trying a new style of music in general.
What are your top three favorite albums of all time and why those albums?
My top three favorites might consist of Rodeo by Travis Scott, 2014 Forest Hills Drive by J.Cole, and Man on the Moon: The End of Day by Kid Cudi.

I feel Cudi paved a way for a bunch of new artists and to this day has changed rap and hip hop. But those albums, each were special to me in their own way. Cudi changed my perspective on things.

With Travis, it inspired me with experimenting with my music more, and Cole's album helped me to take my wordplay and lyrics to a whole new high.
Who makes up your existing creative team?
i.e. photographers, video directors, social media managers, paid media specialists, stylists, hair, and makeup…Name someone who you think deserves a special shout-out?
As of right now I have engineers, producers, and graphic designers.

All of them help me in every single aspect, but shoutout to my group V.V. and another my family. And also thank you to God!
Where can we find you on social media?
Instagram - @flowermakoto
Youtube - Flowermakoto
Twitter - @NotFlowerMakoto