We caught up with G Sharp to talk about his music. At Indiy we champion musicians.
Let's get to it...
What do you enjoy most about being an independent musician?
The freedom of expression in my music.

No major label controlling my creative process.

Full control of my career.
If we were to peek over your shoulder, what does your studio look like? What gear do you typically use?
My studio setup is in my apartment living room corner.

I've got a desktop, a laptop, a mixing board, a Blue microphone, amp, nothing extremely special, but I started from home and have learned the tricks of the trade.
Do you enjoy recording and production, or do you like performing live and promotion?
I enjoy both, but I do enjoy the creative process more.

What's there to perform or promote if we don't record or produce first?
How would you want people to describe your latest project in a tweet?
"This album is so inspirational!!"..."Most of the songs in someway make you feel confident about whatever you're doing."
Do you plan your music releases, or do you just finish a song and release it?
Plan! I used to be that indie artist who would release a song as soon as I made it! But that's just foolish. Always plan. Then plan again!
What can we expect from you within the next 6 months? Any releases planned? Future gigs?
Yes, my album Maximus will be released March 10 on all platforms!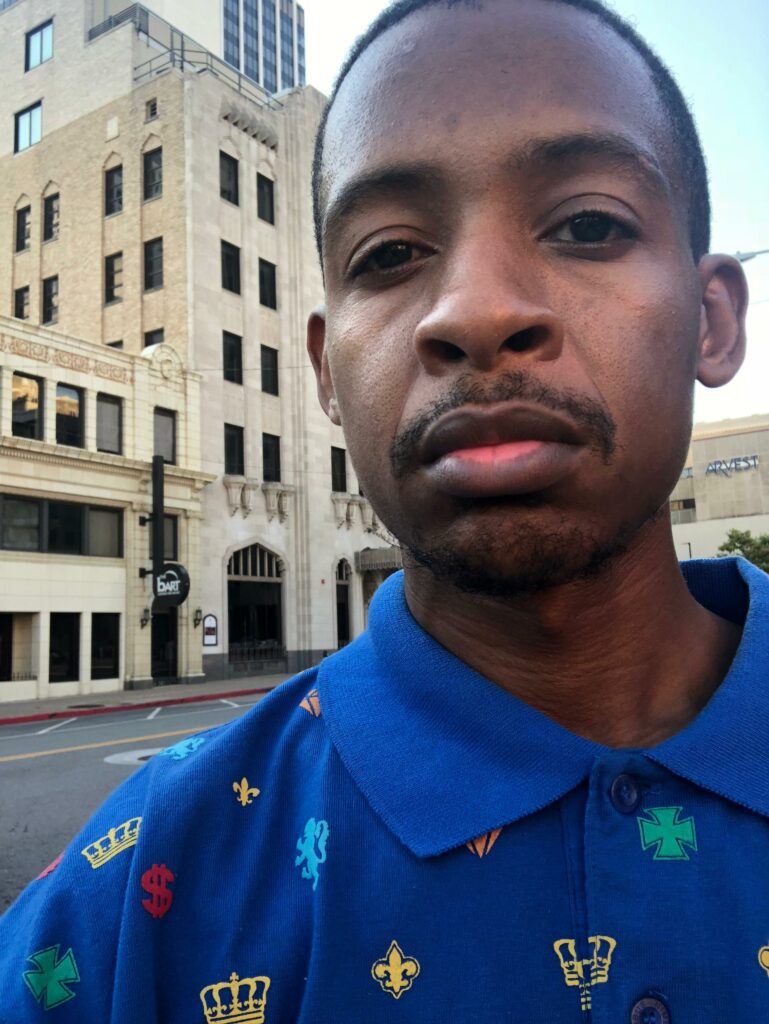 Are you planning any videos for your music? Are there any videos we need to know about!?
The lead video for Maximus is for a song titled "Lou Rawls", which was a very fun video and features some great shots of Tulsa, Oklahoma, my hometown.
Are there any collaborations, past or future, that you are excited about?
Absolutely loved working with my big brother, The Artist, especially when we team up as ANNIHILATION918, a dynamite rap duo.

Another favorite was Johnny Polygon. Johnny's a multi-talented artist from Tulsa who branches out and has such a unique sound that I wasn't sure if we'd be a good fit. We definitely were!

Always enjoyed working with Rayna Rodriguez and Carmen Cavalier as well. Great R&B artists!
Which artists inspire your creative process?
Life situations! Anything competitive! Films, movies, family, my goals and dreams...

Other positive, uplifting music, inspirational life stories, and last but not least, my son...

Geron. My biggest fan. I love you son!
What are your top five favorite albums of all time and why those albums?
Nas- Illmatic
In my opinion, the greatest hip-hop album ever made. Lyrically and sonically.

The Rocky Soundtrack
I'm such a huge fan of epic, inspirational music, and this album literally defines that. I love the orchestra, and especially those songs without lyrics!!

Kirk Franklin & The Family LIVE
This album has so many of my favorite gospel songs.
Gospel is by far one of my favorite genres.
I grew up in, and still am, the drummer at church.
Who makes up your existing creative team?
i.e. photographers, video directors, social media managers, paid media specialists, stylists, hair, and makeup…Name someone who you think deserves a special shout-out?
I am my creative team!

I'm the photographer, video director, social media manager, media specialist, anything involving me!

But I do want to shout-out my brother Eddie Davis aka The Artist, who will be my step-in cameraman when I need him and is always ready when I randomly want to film.

Also Mike Harris and Andy Bible for always being willing to help as well and playing the role of supporting actor or cameraman. Love you guys!!

Shoutout to my mom! Who I get the camera skills from!

And my dad and his entire side of the family for the Music!!
Where can we find you on social media?
Instagram: @gsharp918
YouTube: ANNIHILATION918
And Facebook: G Sharp