We caught up with June10th to talk about his music. At Indiy we champion musicians.
Let's get to it...
What do you enjoy most about being an independent musician?
Being able to have creative control over my art!

That's the satisfaction I get out of ownership & rights to my own work.
If we were to peek over your shoulder, what does your studio look like? What gear do you typically use?
Old records and a lot of art pieces! It's inspiration for me!

Most of the time I have my own production going with my team.
Do you enjoy recording and production, or do you like performing live and promotion?
I love the recording process, but performing is definitely the best part.

After all the hard work of making a record, releasing the energy during a performance feels good!
How would you want people to describe your latest project in a tweet?
I want people to feel like they have someone they can relate to.

The stories from my past are told to inspire those who are in those same predicaments I was in.
Do you plan your music releases, or do you just finish a song and release it?
It's mostly off the feeling...the vibe I'm having that day.

But everything has a planned released date!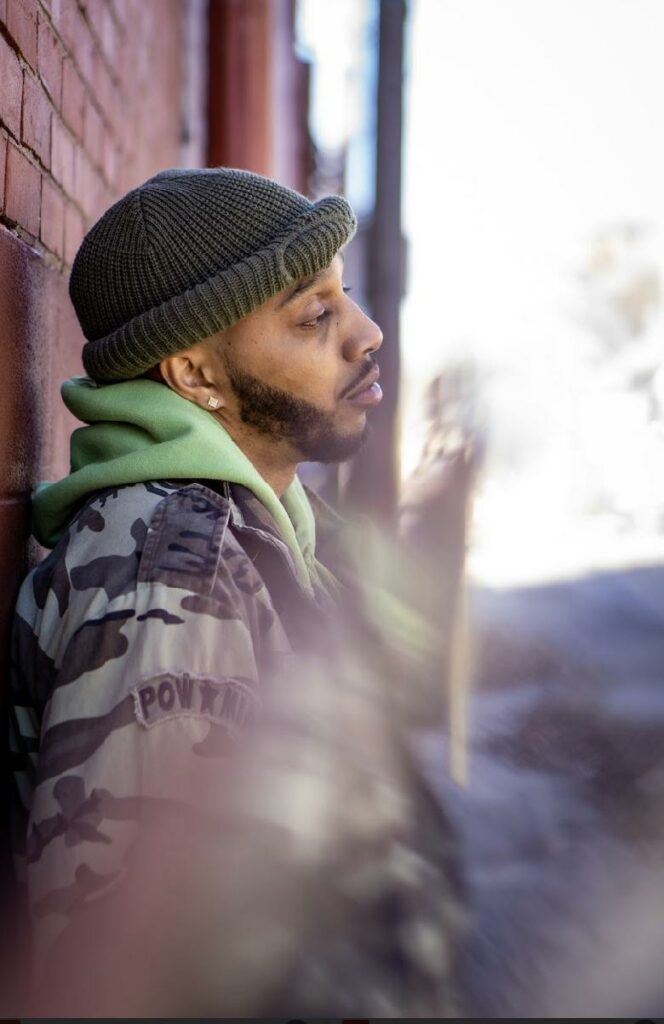 What can we expect from you within the next 6 months? Any releases planned? Future gigs?
A lot of visuals, acting, and community service.

Also features with some artists from both the west coast & the south.
Are you planning any videos for your music? Are there any videos we need to know about!?
I have another big project dropping in June.

But plenty of music before then!
Are there any collaborations, past or future, that you are excited about?
I was excited to work with a few artist and producers from Indianapolis...Mark Battles, and Fresh Duzit.
What inspires your creative process?
My past, the pain I've endured throughout finding my calling with music.
What are your top four favorite albums of all time and why those albums?
Tha Carter II
The Black Album
The College Dropout
And Rough Times.

These albums helped me get through the things I went through...

No pops in the house, a lot of music taught me how to conduct myself in the streets.
Who makes up your existing creative team?
i.e. photographers, video directors, social media managers, paid media specialists, stylists, hair, and makeup…Name someone who you think deserves a special shout-out?
New Era & my Son.
Where can we find you on social media?
All social media links are June10th!