We caught up with Kendall Spencer to talk about his music. At Indiy we champion musicians.
Let's get to it...
What do you enjoy most about being an independent musician?
The freedom to express myself.

I enjoy not having to abide by the rules!

And proving naysayers wrong.
If we were to peek over your shoulder, what does your studio look like? What gear do you typically use?
I have a regular set-up at the house for pre production and bouncing around ideas and sounds.

All final recordings are done in a professional setting.

I record all my tracks at Century Studios in Jacksonville, Florida.

Shoutout to Aaron Bing, and 3pm, and Roundabout Records in Delray Beach, Florida...

Shoutout to Dj Fono and the crew.
Do you enjoy recording and production, or do you like performing live and promotion?
I enjoy it all!

Being able to create music is amazing!

Writing songs, finding production that matches the lyrics, and then being able to connect with fans...

Seeing people's reaction when performing the music is an unexplainable feeling!

The promotion part is the least fun!
How would you want people to describe your latest project in a tweet?
As "The Best Album"they ever heard.
Do you plan your music releases, or do you just finish a song and release it?
Every move is a calculated step.

I plan all releases.

Every drop has to been done a certain way...

It has to look a certain way, and sound a certain way!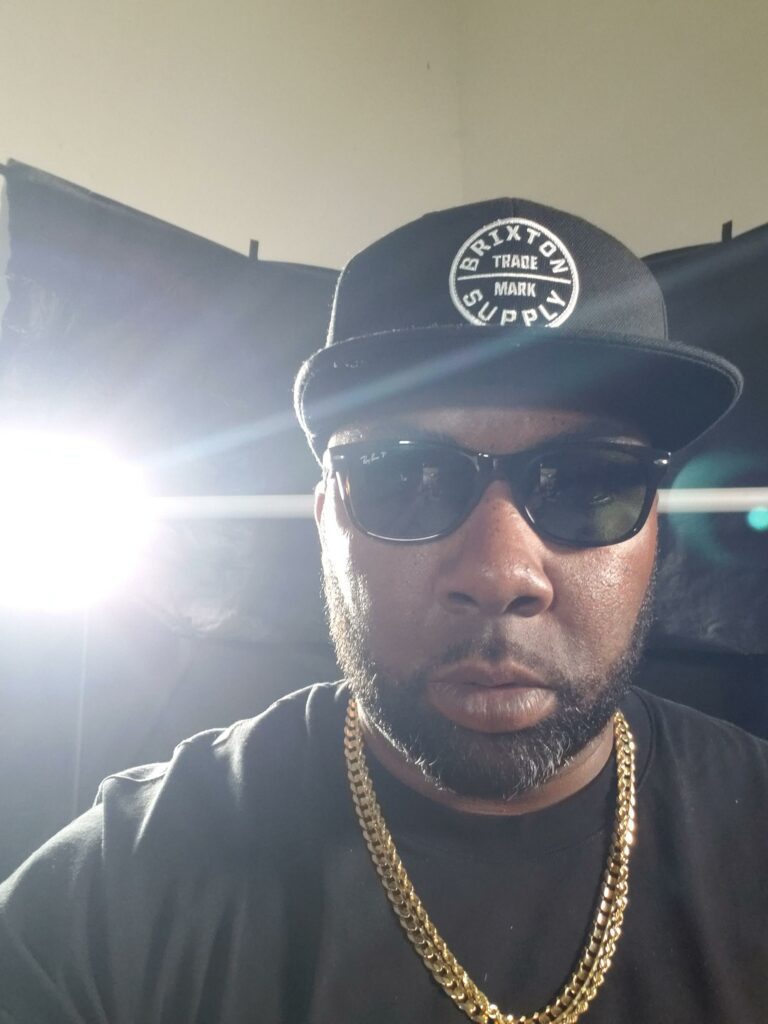 What can we expect from you within the next 6 months? Any releases planned? Future gigs?
Promoting The Total Package.

The next project, 'Misery', is already done and turned in.

I'm working on a project with the homie, Xample, from the UK.

And devoting my time to my family
Are you planning any videos for your music? Are there any videos we need to know about!?
'All In' video coming soon...

I'm about to start shooting 'Money Rain on Me' and 'Digging You'.

And also we're screenwriting the script for 'Blue Beacon'.
Are there any collaborations, past or future, that you are excited about?
I got a feature from Big Rube of the Dungeon Family coming soon, working with some of the best producers all over the planet.

Dj Dohmane, P.A. Dre, August Fanon, Cease Flemmi, Xample and the homie Jaisu.
What inspires your creative process?
My kids! My life! The sun shine...Something I might see at the gas station!

I grab inspiration from everywhere and everything.

Life is inspiration!

The ability to grow and forgive is inspiration.

The choice to love is inspiration!
What are your top three favorite albums of all time?
Outkast - Aquemini
Goodie Mob - Still Standing
And Scarface - The Diary
Who makes up your existing creative team?
i.e. photographers, video directors, social media managers, paid media specialists, stylists, hair, and makeup…Name someone who you think deserves a special shout-out?
My Family!

My wife, my kids...

Nieces and Nephews.

God!

The Staff at Hidden Hand Society.

And all the fans that play stream and share the music
Where can we find you on social media?
@spencer4hire173 on Instagram

And all streaming platforms @Kendall Spencer (Total Package).