We caught up with Kiel to talk about his music. At Indiy we champion musicians. Let's get to it...
What do you enjoy most about being an independent musician?
Definitely the power and control I have over my career.

The responsibility keeps me on my toes.

Even though it's exhausting and hard work...it's what I love to do!
If we were to peek over your shoulder, what does your studio look like? What gear do you typically use?
I've got a simple home studio setup...

A Neumann microphone, Scarlett, Two HS8 monitors...

And I'm just upgrading slowly, as and when the money comes in.
Do you enjoy recording and production, or do you like performing live and promotion?
I love music PERIOD!

Whether it's performing, or recording, or going to someone else's show..

Music brings people together like nothing else ever can and it's amazing to watch that happen.
How would you want people to describe your latest project in a tweet?
"Best blend of pop, r&b, and hip-hop in a song"..."can't get it out of my head"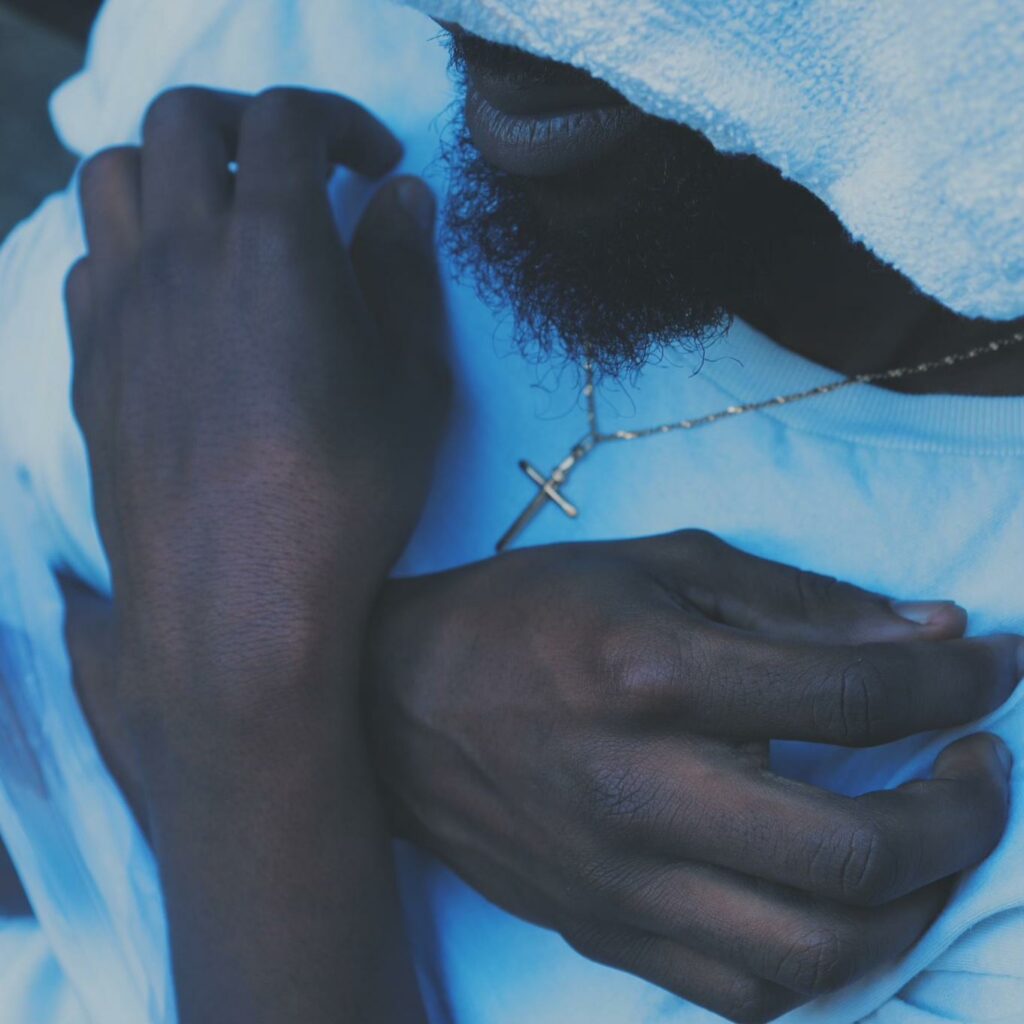 Do you plan your music releases, or do you just finish a song and release it?
Everything is planned.

Here at Boxless LLC we run a well oiled, machine. Methods in Madness.
What can we expect from you within the next 6 months? Any releases planned? Future gigs?
In 6 months you can definitely expect at least 2 more singles and a project.

Maybe more, who knows if I might give the fans a surprise!
Are you planning any videos for your music? Are there any videos we need to know about!?
On the 26th of February my new single 'Fluid' is dropping!

And there will be visuals for this track, shot and directed by Pierce Love and myself...this is a piece of work!
Are there any collaborations, past or future, that you are excited about?
This is gonna be out of left field but I would love to have a Kirk Franklin feature in the upcoming years.

I grew up on gospel and he was the first artist i fell in love with.

Plus his music is amazing, so it's a match made in heaven...no pun intended.
What inspires your creative process?
Oh man! Hearing a song that just clicks on every level...beat hits, lyrics touch my soul, tone of your voice moves me, etc. that put me RIGHT in the mood to make some heat!

I'm super competitive and hate feeling like I'm losing a step!
What are your top five favorite albums of all time and why those albums?
The Notorious B.I.G - Ready to Die
This album touches me 'cus I feel the story. You feel that there was no love for much of his life and when he found it it was taken from him. You feel the agony when he realizes it's time to give up.

The Weekend - Trilogy
This is one of those projects that I couldn't put down when it first came out, and 9 odd years later nothing has changed. Talk about perfection!

Drake - Take care
Literally not one bad song on this whole album.
Who makes up your existing creative team?
i.e. photographers, video directors, social media managers, paid media specialists, stylists, hair, and makeup…Name someone who you think deserves a special shout-out?
My business partner, Pierce Love.

Being an up-and-coming artist you meet a lot of people who claim to be putting in work in the industry, but really they just flappin' gums.

This man works every day! Pushes me to be the best I can be!

And his music portrays that.
And finally KIEL where can we find you on social media?
IG and Twitter: @Allcapskiel
YouTube: KIEL allcapskiel