We caught up with King L'A to talk about his music. At Indiy we champion musicians.

Let's get to it...
What do you enjoy most about being an independent musician?
I enjoy that I can be the one to put out my own music and videos when I want.
If we were to peek over your shoulder, what does your studio look like? What gear do you typically use?
The studio looks great!

I don't hire studios!

And as far as engineering...my brother is my engineer.

My gear is always my Dr Dre beats headphones...

And the recording software I usually go to would be audacity.
Do you enjoy recording and production, or do you like performing live and promotion?
I enjoy both to be honest!

Recording is something I will always do long as I have it.

And so far...I've had only 2-3 performances live.
How would you want people to describe your latest project in a tweet?
I honestly don't have a project out right now...

But this April will be when I drop my upcoming project!

And that I put my all into!

...I can't wait for you guys to check it out!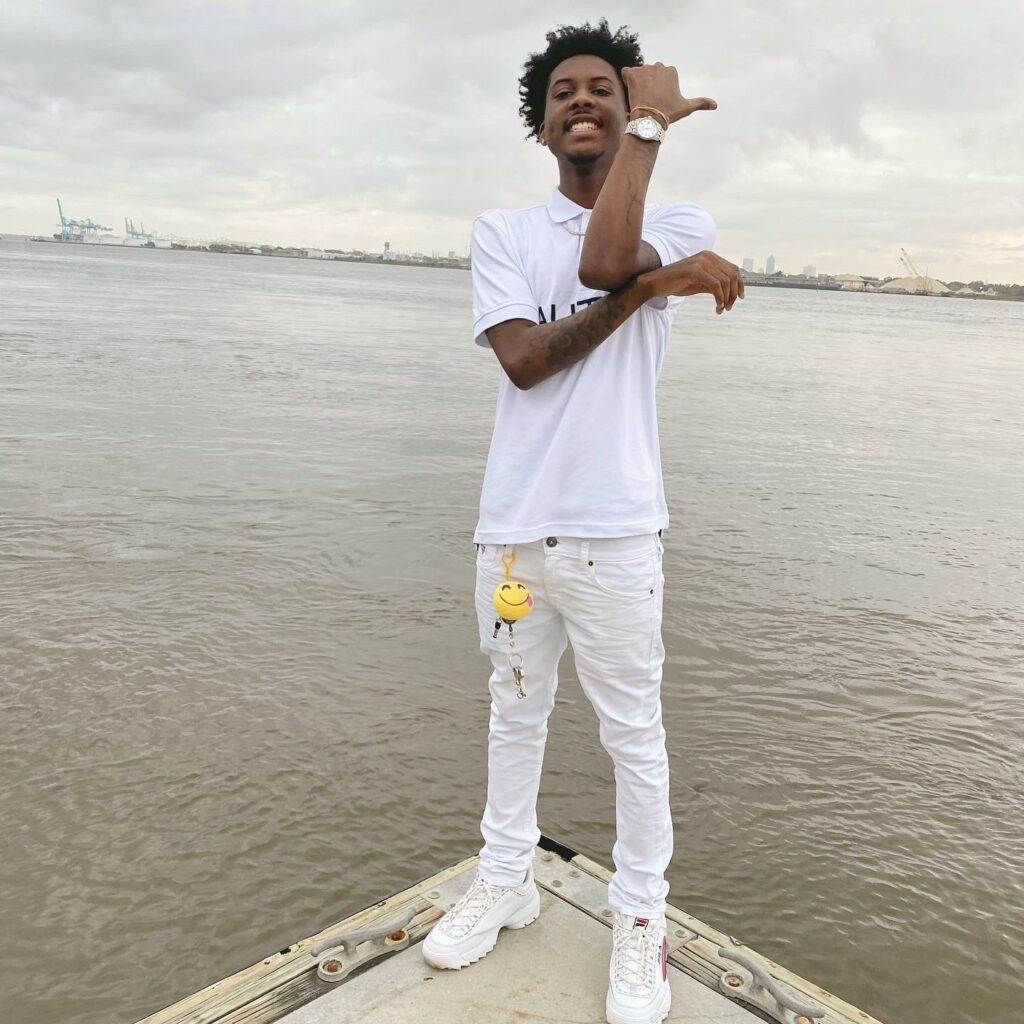 Do you plan your music releases, or do you just finish a song and release it?
To be honest I try to plan them!

So the setting and mood could be right...

But lately, I just want to drop and release my music asap...due to wanting more of an audience.
What can we expect from King L'A within the next 6 months? Any releases planned? Future gigs?
In the next 6 months just know I'm going even harder and there's way more potential.

I will be dropping an album in April of this year...I don't know the date yet.

And as far as gigs go, it's what's best for me! Hopefully we get things going!
Are you planning any videos for your music? Are there any videos we need to know about!?
Absolutely!

I have over 5 videos ready to be dropped and released!

Some videos are from the album that's dropping and others are videos from unreleased songs.
Are there any collaborations, past or future, that you are excited about?
Far as right now, there are no collaborations, we gone get some though!
What inspires your creative process?
What inspires my creative process is knowing that doing this is what I've always wanted...so go for it all the way!

Also the little people that look up to me...it can be random or family.
What are your top three favorite albums of all time & why?
50 Cent - Get Rich or Die Tryin'
Lil Durk - 300 Days 300 Nights
YFN Lucci - Wish Me Well

I picked those albums because all 3 of them are in my top 5! Including more! But I gave you 3!

The way they record and their recording process is great!
Who makes up your existing creative team?
i.e. photographers, video directors, social media managers, paid media specialists, stylists, hair, and makeup…Name someone who you think deserves a special shout-out?
My brother and my dad most definitely!
Where can we find you on social media?
Instagram is @arrogant.la

And YouTube @KING L'A #904