We caught up with King Vel V to talk about his music. At Indiy we champion musicians.
Let's get to it...
What do you enjoy most about being an independent musician?
No stress on release dates!
If we were to peek over your shoulder, what does your studio look like? What gear do you typically use?
It's me, a Mac book pro, a mic, and a keyboard!

I do the mix myself...
Do you enjoy recording and production, or do you like performing live and promotion?
A mix...

I like Recording but I also love to perform it live!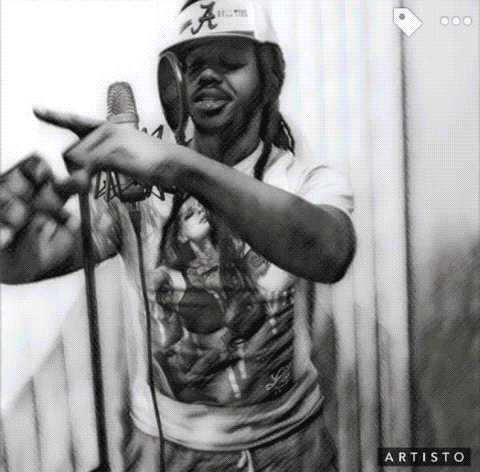 How would you want people to describe your latest project in a tweet?
"Intimate"
Do you plan your music releases, or do you just finish a song and release it?
I plan my releases...

Though I do want to release certain singles...I be patient...
What can we expect from you within the next 6 months? Any releases planned? Future gigs?
I'm one half of a writing group known as The Establishment...

And we will be releasing a mixtape soon!
Are you planning any videos for your music? Are there any videos we need to know about!
I do have video plans in the works but nothing as of yet...
Are there any collaborations past or future that you are excited about, producers, artists, instrumentalists or songwriters?
My album is just me...

But my mixtape has a feature by a guy that goes by Rah TSG and I loved working with that guy!

Other than that, I'm working with my partner, Erin Gee...

And I'm always excited about that!
What inspires your creative process?
It can be anything...

From seeing an attractive girl to watching a great film!

I'm inspired by whatever's around at the moment...

Especially a great track!
What are your top three favorite albums of all time? Why those albums?
1. The Miseducation of Lauryn Hill
This might not be the first time for most, but for me, it was the first time I had heard anyone singing and rapping!
Which gave me the confidence to do it too!

2. OutKast's SpeakerBoxx/The Love Below Album
I've always been an Andre 3000 fan!
And they music always spoke to me!

3. Drake - Nothing Was The Same
That album just always puts me in a different headspace...
Who makes up your existing creative team?i.e. photographers, video directors, social media managers, paid media specialists, stylists, hair, and makeup…Name someone who you think deserves a special shout out?
Erin Gee, my writing partner...

Varonika Coe, as she shares my videos more than anyone...

And my son Alexander...He motivates me!
Where can we find you on social media?
FB: Da Bessma Professa
Instagram: @Kingvelvofttms
And YouTube: King Vel V