We caught up with Luca Brassy to talk about his music. At Indiy we champion musicians.
Let's get to it...
What do you enjoy most about being an independent musician?
The fact that I have total control over my successes and failures.
If we were to peek over your shoulder, what does your studio look like? What gear do you typically use?
I have been working with my producer, J Green aka JGI Media, since 2004...

He is always my go-to for just about everything!

He uses all state-of-the-art equipment for his engineering.

For his recording, he uses Pro Tools, as do most engineers, but he also has the best mics, booths, mixing boards, etc.
Do you enjoy recording and production, or do you like performing live and promotion?
I enjoy recording and performing the most.

The production I do have a say in, but Green does most of it.

Promoting I do, but it's not my favorite!
How would you want people to describe your latest project in a tweet?
"Diverse, dynamic and different!"
Do you plan your music releases, or do you just finish a song and release it?
It depends on the record...

If it's a record I think can stand alone, or become a single for an upcoming album or EP...I'll release it!

Some tracks you can just tell will become B side records and need to be supported by stronger ones.

They are still worth releasing a lot of times, just not by themselves.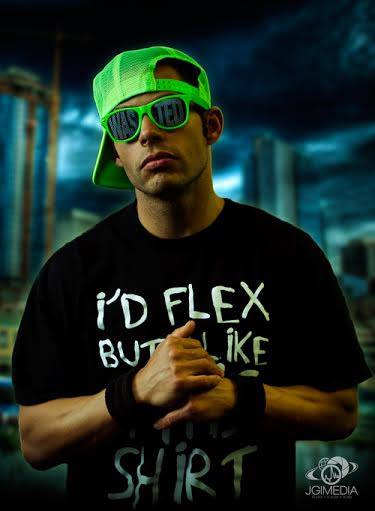 What can we expect from you within the next 6 months? Any releases planned? Future gigs?
With this virus, it's very hard!

Shows have become almost obsolete over my way...

And with travel restrictions...touring is next to impossible!

Right now I'm focusing on my podcast 'Brassy's World', which is every Sunday at 8pm EST (516-666-9834).

I help artists and people with stories to tell, by giving a platform for them to promote themselves.

I am also working on a few different records with various artists from around the world.
Are you planning any videos for your music? Are there any videos we need to know about!?
I have several videos on YouTube now.

My channel is simply 'Luca Brassy'.

I'm doing a weekly fitness series on there, as well as having videos for records 'Like That', and 'Magic'.
Are there any collaborations, past or future, that you are excited about?
I have collaborated with a lot of people...

And they were all good in some way!

Some better than others, but I don't have a favorite.
What inspires your creative process?
I'm inspired by what I see in the world.
What are your top three favorite albums of all time & why?
First off, this question should be illegal everywhere!

I have a wide variety of favorite artists, so this is near impossible...

Damn! If I had to pick 3, I would have to go with...

The Marshall Mathers LP by Eminem
Shadow Man by Johnny Clegg & Savuka

And the last would have to be a toss-up between...

Bat Out of Hell II: Back into Hell by Meatloaf and Back In Black by AC/DC.
Who makes up your existing creative team?
i.e. photographers, video directors, social media managers, paid media specialists, stylists, hair, and makeup…Name someone who you think deserves a special shout-out?
J Green is the only one I have worked with on a regular.

I have worked with a lot of photographers, publicists, directors, etc...

And a lot of them have been hit or miss! No one stands out!
Where can we find you on social media?
Everywhere...

Facebook:
www.facebook.com/lucabrassy
www.facebook.com/lucabrassyfans
and www.facebook.co/brassysworld

Twitter: @lucabrassy
Instagram: @brassyluca
Soundcloud: Luca Brassy
and www.reverbnation.com/lucabrassy