We caught up with Skipper Solomatic to talk about his music. At Indiy we champion musicians.
Let's get to it...
What do you enjoy most about being an independent musician?
What I enjoy most about being an independent artist is the freedom of knowing I have full creative control over all of my projects.

Knowing that I'm the one who determines the when, the what, the where, the why in regards to my art.

Also admittedly it's a beautiful struggle so just enjoy the the journey!
If we were to peek over your shoulder, what does your studio look like? What gear do you typically use?
I don't have a recording studio of my own...I record at a local studio about 10-15 minutes away from where I live!
Do you enjoy recording and production, or do you like performing live and promotion?
I enjoy recording and production the most presently at this point in my career.

I've never actually been booked for a performance, though I have rapped in front of friends and peers to show off my lyrical ability & self belief.

Honestly I've only recently been getting my hand into promotion...

I'm still trying to figure that out!
How would you want people to describe your latest project in a tweet?
My latest release is 'Greatness Exemplified'.

It's is a high-energy, clever but brief introduction of my sonic capabilities.

As the name implies it largely leans on the idea that I am confident in my ability to capture an audience.
Do you plan your music releases, or do you just finish a song and release it?
No! I don't normally plan...unless it a full length project like an album, mixtape or EP.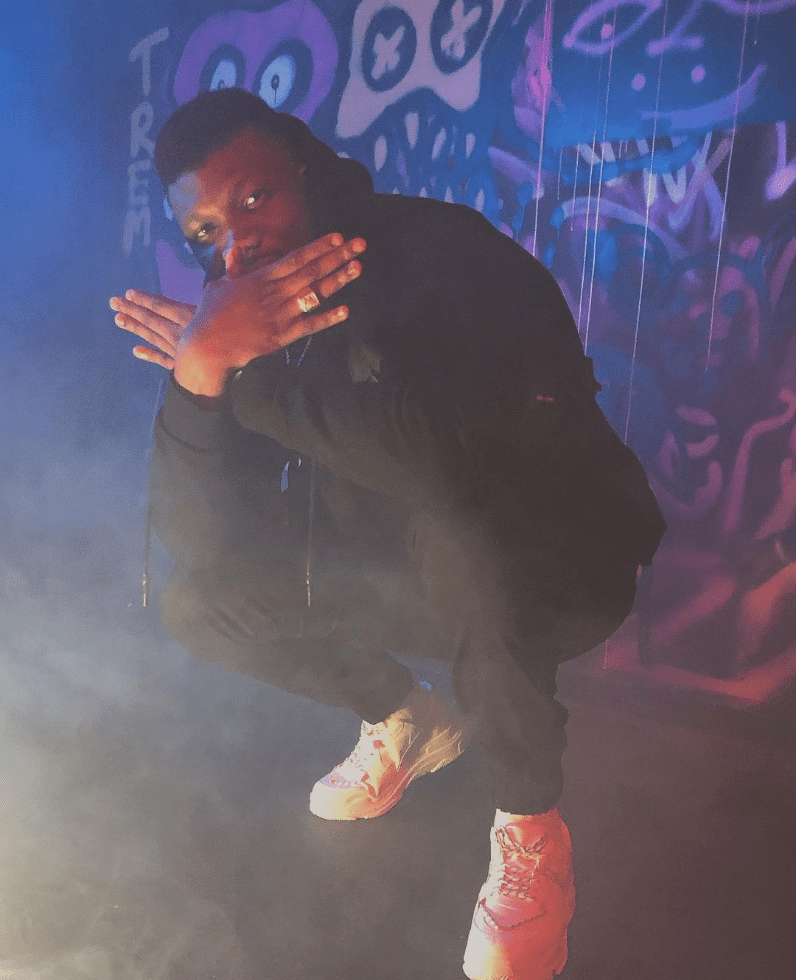 What can we expect from you within the next 6 months? Any releases planned? Future gigs?
Within the next 6 months I should be done, near completion of my first album available on all digital websites.

2020 largely being the inspiration for it, as the theme of the album will focus on solitude & metamorphosis.

Hopefully, I can put some money together to drop some fire visuals too.
Are you planning any videos for your music? Are there any videos we need to know about!?
No videos in the making as of yet...I'm focusing on writing and recording for now.
Are there any collaborations, past or future, that you are excited about?
I've never collaborated with any other artist before, my projects are normally solo just like my name is...certainly open to it though!

A Talented singer by the name of Visaka reached out to me a few weeks ago.

She's quite gifted kinda and I'm shocked she isn't a mega star already!

We'll see where that goes...

Producers that I love right now are Forgotten, Zane98 & CEDES.

You should check them out on YouTube!
Which artists inspire your creative process?
All I need is a beat that emulates where my mind is currently at or even society at large and then boom...Ready!
What are your top five favorite albums of all time and why those albums?
Nas - Illmatic
Illmatic is my favourite hip-hop album of all time. I wasn't alive in 1994 (I was born in 1997) but when I draw comparisons between Illmatic and most other creative pieces that came out that year it stood out to me. A 20-year-old kid with that much depth, lyrical prowess, & storytelling capabilities! Nas was destined for greatness! He's a modern-day Shakespeare!

50 Cent - Get Rich or Die Trying
HipHop is a genre of music that focuses largely on not just skill and production but hardcore street elements. Young brothers from the inner city worldwide aspire to become rich and successful in hopes of taking care of their families and living a luxurious lifestyle. Against all odds, this man managed to become one of the greatest, best-selling musicians in the early 2000s. 50's earned a spot in my heart, for his story, perseverance, strength, self-belief, and ability to motivate people from less fortunate backgrounds worldwide to hustle hard and hustle smart. Also the name of the album...doesn't it just give you chills when you say it?

J Cole - Forest Hills Drive
Named after Cole's home address as a youngster. A large amount of the project focuses on Cole witnessing the ill-treatment of his mother by his father's hands, and the miseducation of black men and women from his neighborhood. He does a pretty good job at vividly painting images in your mind of his adolescents good and bad. Which genuinely makes you feel closer to him. He openly states his mistakes, naivety, and insecurities all while keeping you engaged and singing along. This Project was my first full-length introduction to J Cole. It became the soundtrack of my life when I was in college. It's a Cole World!
Who makes up your existing creative team?
i.e. photographers, video directors, social media managers, paid media specialists, stylists, hair, and makeup…Name someone who you think deserves a special shout-out?
I don't have a creative team, for the most part, but shout out to my boy Kwamz for telling me I should Rap!

And shout to Josh who's responsible for shooting all three of my music videos!
Where can we find you on social media?
You can find me on Instagram: @skippersolomatic
And YouTube as 'Skipper Solomatic'