We caught up with Solo Nitty Gritty to talk about his music. At Indiy we champion musicians.
Let's get to it…
What do you enjoy most about being an independent musician?
I can put whatever music I do out on my terms
If we were to peek over your shoulder, what does your studio look like? What gear do you typically use?
 I have a HP laptop a focusrite interface and a good mic that came with it as well as the studio monitors and using FL studio
Do you enjoy recording and production, or do you like performing live and promotion?
I enjoy it all because music is my passion and I just love it
How would you want people to describe your latest project in a tweet?
I want them to say it was very good project and they enjoyed it
Do you plan your music releases, or do you just finish a song and release it?
Yes I'm releasing a EP called Cashville S*** sometime in Nov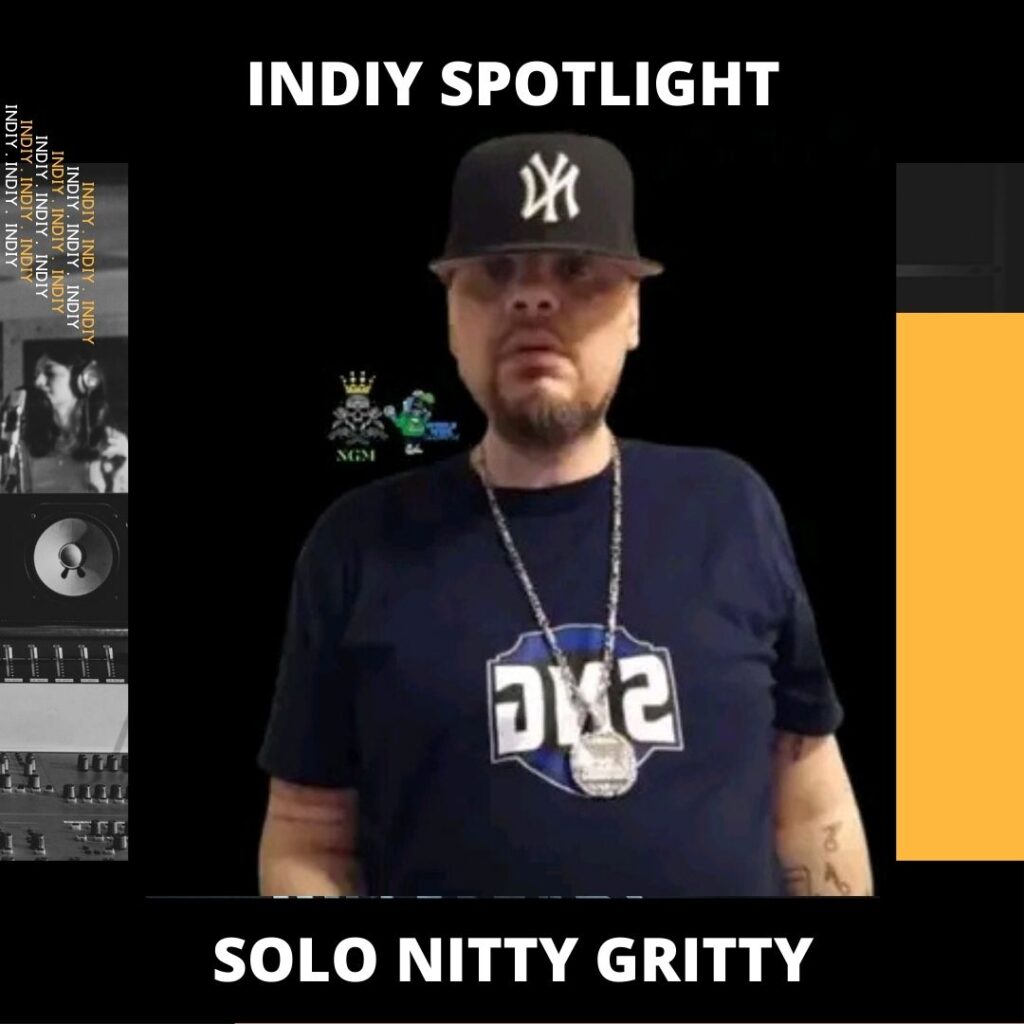 What can we expect from you within the next 6 months? Any releases planned? Future gigs?
Working on a Album and hopefully doing some shows very soon already in talks about it I will keep y'all posted
Are you planning any videos for your music? Are there any videos we need to know about?
Yes I will do videos and there are videos on my youtube
Are there any collaborations past or future that you are excited about, producers, artists, instrumentalists or songwriters?
Yes I've done tracks with Big Twin, Young Buck, Yukmouth, Crooked I and a few more
What inspires your creative process?
Just alone and quiet so I think without any distractions
What are your top three favorite albums of all time? Why those albums?
I would have to say Yeah Baby by Big Pun because it\'s a master piece greatly put together
24 Karet By Cuban Link reason because it\'s an awesome album great tracks on it too
Flesh of my Flesh Blood of my blood reason that was the hardest album I have ever heard and raw from beginning to end and all three are in my top 5
Who makes up your existing creative team? i.e. photographers, video directors, social media managers, paid media specialists, stylists, hair, and makeup…Name someone who you think deserves a special shout out?
 It's just me and my wife Miranda
Where can we find Solo Nitty Gritty on social media?
https://Instagram.com/nittygrittysolo
https://youtube.com/channel/UCzB2QZarAhagW86iNxQGfwA
https://twitter.com/Sologritty