Here's a list of 6 FREE VST PLUGINS to help you do what you love and create some awesome music!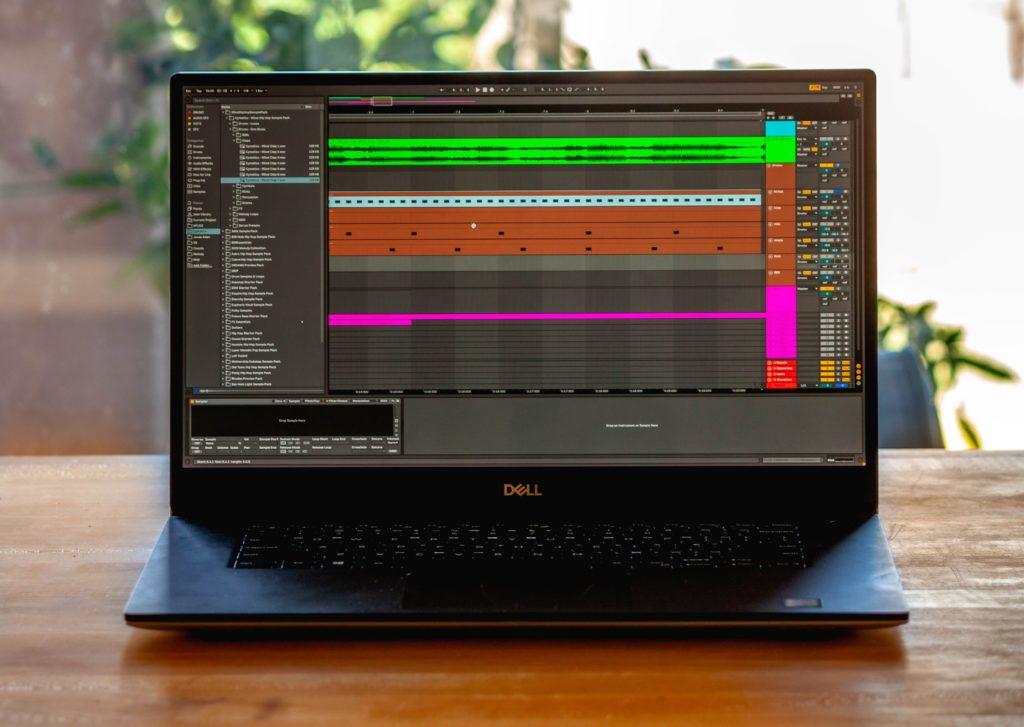 Here are the best free VST plugins of 2020.
.
From an audio spectrum analyzer to a VST synth, this list has only the best of the best FREE plugins available for you to download!

So if you want to improve your music production skills and make better music…Check out, download, and get creative with these amazing freebies:

.
.
.
Despite its stripped-down range of functions, this freebie plug-in provides enough analytical capabilities in many cases. Even if it just helps you to get the kick and bass out of each other's way by suggesting where to apply EQ cuts, it could help you take your mixes to the next level.

SoundonSound.com – Voxengo SPAN review
Voxengo SPAN is a free real-time "fast Fourier transform" audio spectrum analyzer for professional sound and music production applications.

It is without doubt one of the best free VST plugins of 2020.

This audio plugin can be loaded in any audio host application that conforms to the AudioUnit, AAX, or VST plugin specification.

Features include:
.
Output signal power statistics
Spectrum smoothing
True peak and clipping statistics
Stereo and multi-channel analysis
Undo/redo history
A/B comparisons
.
.
.
iZotope Vinyl is not only a free plugin, but is the effect of choice for a number of pro mix engineers. It allows you to simulate all those dust spits, and scratches (you can even control how deep they are), not to mention all the mechanical and electrical noise of the turntable.

Plugin Review: iZotope Vinyl | Cobalt Audio
iZotope Vinyl also makes it onto our list of best free VST plugins because this plugin gets some great reviews online.

Vinyl is a VST plugin that lets you simulate the dust, scratches, warp, and mechanical noise reminiscent of yesteryear.

If you've got an instrument, for example, let's say some piano cords that don't quite sound how you want or need them to, just drop the iZotope Vinyl on them, and you'll be able to create what you're looking for!

This Lo-Fi plugin gives fresh recordings and instrumental tracks an authentic, old-school audio aging – the dirty, dusty feel of an earlier decade.

You can simply switch the year to get some different sounds!
.
.
.
Camel Crusher is a super easy to use VST plugin making it perfect for beginners, to advanced music producers. Camel Crusher can simply add some color to your master, or completely distort your instruments. Whether you want to camel crush your synths or just add some glimmering warmth and high end, this VST plugin is still the perfect choice for the electronic music producer.

OffTheBeat.com – camel crusher review
.
The next best free VST plugin CamelCrusher is a free 'colouring' multi-effect plugin.

It offers two characteristically different distortion sounds which can be blended together to create a wide variety of tones and textures.

It is great for guitars, drums, and plenty of other VST's! You just need to play around, get creative and find out what you can do with it.

More info and how exactly to use this best free VST plugin can be found in the 'CamelCrusher Manual'.

Features include:
.
Two different distortion types.
Warm, analogue-modelled resonant low-pass filter.
High quality, easy-to-use compressor, with 'Phat' mode.
Powerful 'MIDI Learn' function.
A collection of useful Preset patches to get you started.
Randomize for instant inspiration.
.
.
.
Next on the best FREE VST Plugin list is the MFreeFXBundle from Melda Productions.

Melda Productions plugins are great alternatives to stock DAW plugins, "the Melda way" of making things ultra customizable is apparent and the MFreeFXBundle package could fill in gaps that may exist in your current DAW of choice.

Free plugins from Melda work indefinitely & any of their commercial plugins have a 15-day trial before they start emitting noise.

You can extend the features of these free plugins at any time by purchasing a license from as explained on the Melda Production website.

So if you're serious about being professional you might want to consider upgrading to a professional version at some point.

This is definitely a must-have music production FX bundle you don't want to miss out on!

Plus the team from Melda Production say that from your business, it will help them to be able to develop more awesome free software ????
.
.
The sound quality of Tyrell N6 is astonishing good for a freeware product. It comes with a lot of different features and sound possibilities. There are a lot of free presets available in different forums and websites which you can download for free.

Tyrell N6 Review | SynthAnatomy.com
.
TyrellN6 is a compact, sporty synth that is pretty complete for a freeware.

Features include:
.
2 oscillators, noise, ring modulator
2 LFOs with 8 waveforms, host-syncable
Audio source mixer with authentic overdrive and filter feedback
Twin filter related to Diva (early model)
Unison with up to 8 voices
Analogue-type ADSR envelopes, loopable or LFO-triggered
Small modulation matrix with depth modulation from a second source
Chorus effect with 3 modes
MIDI learn/unlearn for hardware control
Resizable UI from 70% to 200%
Skinnable UI
Over 580 factory presets
.
.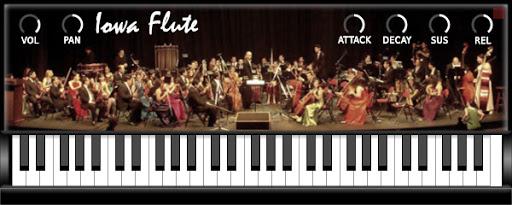 .
This bad boy is pretty straightforward.
It's essentially a sampled auto flute created by the Electronic Music Studios at the University of Iowa.
Besides the basic functions like volume and panning, you can also tweak relief, sustain, decay, and attach knobs to get the desired sound.
It's also really nice to use with your MIDI keyboard – simply assign everything to the knobs on your device and you can control the sound in a more hands-on matter.

BlueBuzzMusic.com
.
Last but by no means least on our best free plugin list 2020 is The Iowa Alto Flute and as explained in the review quoted above it's a sampled Alto Flute from the University of Iowa Electronic Music Studios.

Click here to download The Iowa Alto Flute today from VST4FREE
.
THE BEST FREE VST PLUGINs 2020!
.
Download any of the best free VST plugins listed above to get creative and discover new ways to express your musical ideas.

At Indiy, we believe you should have complete ownership of your content

We are an online DIY marketplace for artists and musicians, the place to buy and sell your music services.

You can find and securely hire the right professionals to help progress your music career journey.

Get your music heard and build your audience with us, head to our home page to take a look at some of the amazing services being offered.