Multi-award-winning star Tubby Boy talks us through his inspiring career – and why he's using Indiy to take it to the next level.

Born and raised in Croydon, South London, Tubby boy has been performing and touring up and down the country headlining events and entertaining diverse crowds of people with his eclectic sound.
So Tubby Boy tell us about your background in the music industry and what you're currently up to…
I decided to make music my career at 17, but I've been doing music forever. It's been a long, deep, and happy marriage – even if I only made it official at 17! I'm 29 now, so that's more than ten years in the game and I'm still loving every minute.

I've just released my latest ep, called Conscious – that's what I'm primarily using Indiy for, right now.

The aim of the game with all my music is to show up, bring that real energetic fun – but also have an underlying, deeper message that inspires people as they're singing along.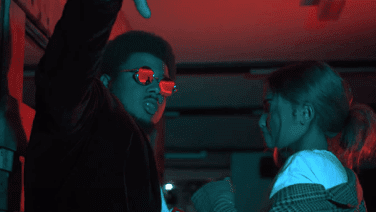 What made you want to be an independent artist?
I've been through many experiences of 'official' management and corporate representation, but it never really went my way.

It never felt like I had free reign to truly create, to make the sort of art I wanted to; I had to put my destiny in other people's hands, and that just didn't feel right.

My mantra for life has always been: 'Feel free to be free.' So, I decided to be truly independent. Everything you see coming from Tubby Boy – records, videos, everything – is 100% completely from me. That's because I want to inspire others to chase their dreams and change the world. The hardest thing in this day in age is feeling like it's ok to just be you; whatever you want to be, whether that's a rapper, a lawyer, a doctor – focus on your dream and you can make it happen. Keep believing, be patient.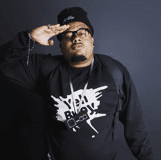 What do you use the Indiy platform for?
I use Indiy for a couple of months at a time, whenever I'm launching a single or a project, for Spotify and download streams. It's been excellent so far – it gives you a massive push, for a great price, and allows independent artists to flourish.
How did you first hear about the platform?
I've known Big Chris (founder of Indiy) for years, even since he was performing himself. He's been a bredren for a while. It's been so inspiring to see him go from living in his yard, being a producer – to living his dream, fulltime. He can wake up every day and go out and do what he loves; that's really inspiring.
What's your experience been like so far? Has Indiy helped you to grow your business, expand your network etc?
Indiy has really and truly surpassed my expectations. It's put me in a place on streaming sites where I'm a go-to artist. Before I started using the platform, I was slightly hard to find – but not anymore. And that feels great.

Also, in comparison to other promoters and other sites, it's 100% brilliant value for money.
Would you recommend Indiy to other music professionals? If so, why?
I already do! Whenever I tell people about it, they're like – 'What?!' And then they see the product, and how well it works, and suddenly it's: 'Man that's dope!'
I want to inspire others to chase their dreams and change the world.

Tubby Boy
At Indiy, you can find and securely hire the right professionals to help progress your music career.

We are an online DIY marketplace for DIY musicians and artists, the go to place for buying and selling music services.

Search Indiy today and build the professional music support team you need.

Get your music heard and build your audience with us, head to our home page to take a look at some of the amazing services being offered.