What is social proof and how can you use it to get ahead in your music career.

It is no secret that getting people to buy into you as a musician is essential. Fans need to connect with you and help spread your message if you are going to go to the next level.

Be sure to keep reading to see what Social proof is and how you can make it work for your next release.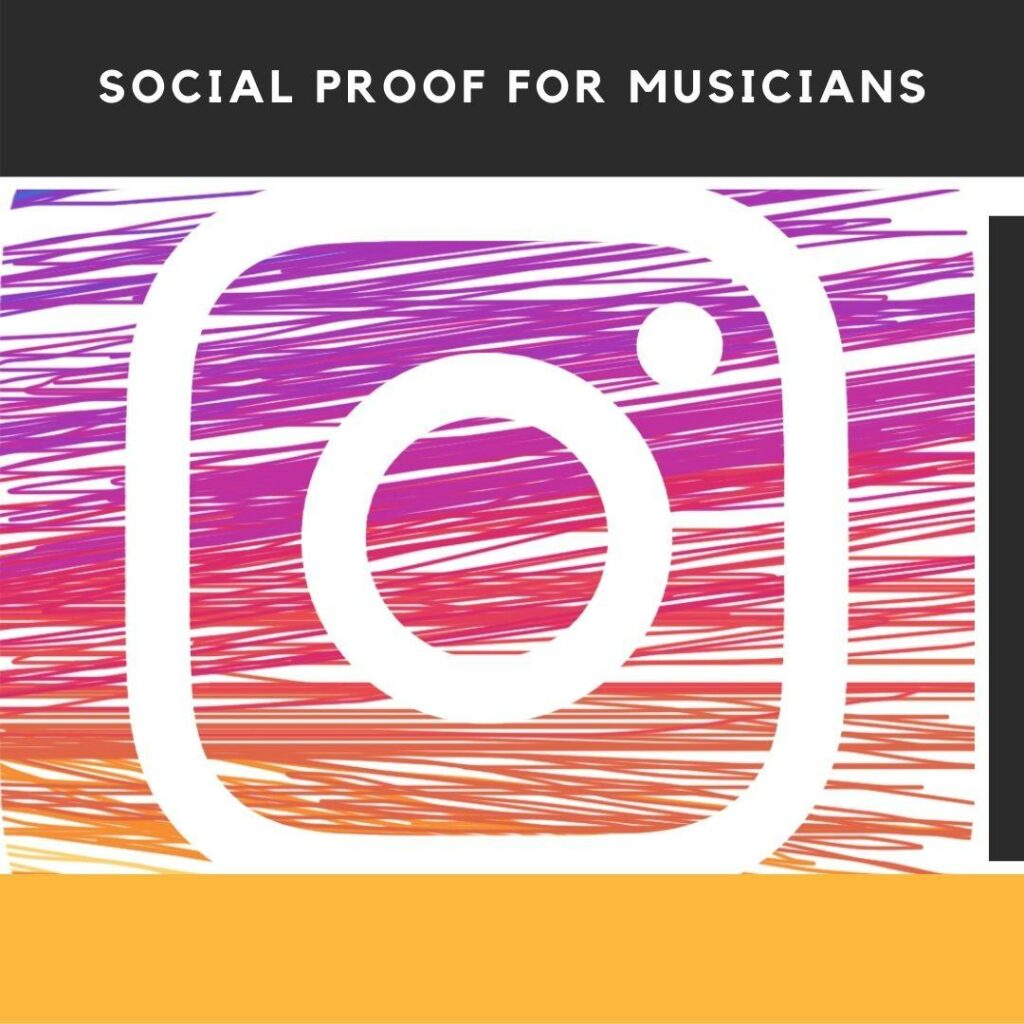 Social Proof for Musicians – The Basics
For an aspiring musician, the importance of social proof can not be overstated enough. Over 95% of people buy into recommendations from their friends and influencers when it comes to the music they listen to.

So what is Social proof?

In a nutshell, it is the validation of something from one's peers, friends, family and colleagues. It can also be achieved via professional channels. These can include Radio stations, Television blogs and Social Media.
Simply put, if you want to reach more listeners, you need to show proof that people are rocking with you.

If you think "That doesn't sound right, if I like something, I just like it"

Congratulations! You are well in the other 5%. This is why you are a music creator and not just a music consumer!
So how do you create social proof?
So you know what social proof is now. But you need to put this into action!

To begin with, you need to learn who has your back the most.
Who wants you to win? Who when you ask will be there to show you support, with a Share on Facebook or Instagram?

You need to keep these people around and build on it, it is the beginning of the 100 true fans theory that you can read more about here

Next, you need to build your network of freelancers and music industry professionals who will be there to service your releases.

This is why we are big fans of Indiy.
We offer a service where you can get on 5 music blogs straight away!
Wrap up
To sum up, as a musician you need to get many people engaged at the same time. Music is 1 to many. 1 to 1 just will not scale.
You need to find your key fans, and bulk it up with regular music industry pros!