Want to know if signing a 360 deal is a bad idea for you? Read on to find out!

A 360 deal (from 360° deal) is a business relationship and contract between an artist and the record label.

In the world of music, where 'the dream' for many artists is the day they'll be getting signed…

Being offered a 360 contract can seem a pretty big deal!

So it's important to know that as the music industry has evolved…

Record companies have also had to evolve their business models.

Why? To continue making money on popular music being consumed by music lovers everywhere daily.

Technological changes have meant that physical sales of music, are getting lower every year…

Yet digital streaming and downloads are increasing rapidly!

The days of singles and albums on records or compact discs are no more are basically extinct!

Today we find music mainly in the form of digital downloads via streaming platforms.

So it's safe to say that revenue from record sales, ticket sales, merchandise, and endorsement deals…

All continue to steadily increase.

As you'd imagine, this was quite alarming for record companies!

And it meant that they had to quickly change the working model and adapt to survive the transition.

What was the record label's answer to the new digital age in music?
The 360 deal.
What is a 360 record label deal?
360 deals are contracts that allow the record label to receive a percentage of the earnings from all of the artists' activities, rather than just earnings from record sales.

They are contracts where the record label earns a percentage of all of the artists' rights.

These rights may be the earnings made from:
streaming royalties

digital sales

concert revenue

merchandise sales

licensing

endorsement deals
And basically any other income stream you can think of!

In a nutshell, the 360 deal means that the record label (in exchange for receiving the larger percentage of the money made by the artists they represent) takes a lower cut from the music sales.

The label may also say that they're willing to commit to promoting the artist for a longer time period and attempt to develop new opportunities.

Essentially, the label, as always, will seek to serve as a manager and look after the artists' entire career rather than focusing only on selling the music.

The label may agree to provide financial and other support for the artist, including direct advances as well as support in marketing, promotion, touring, and other areas, but this must all be paid back at a later date by the artist.

The 360 deal potentially solves some of the revenue problems of the record label, but…
What about the Artist?
For a new artist, the 360 deal is like a double-edged sword!

Not to mention, deals are usually exactly that! A deal! Something you'll part with in exchange for something else!

Try to keep in mind that your musical gifts and talents are not something you should simply give away!

The big danger in a deal is that you give the label a lot of exclusive access to the fruits of your labour…

All with a simple flick of a pen – yes we mean your signature!
Statistics show most artists would love to be signed to a major record label
Perhaps you know someone who's chasing the dream of music stardom?

If so you may have already had the "Should I sign to a label?" conversation.

And if signing a 360 deal with a record label is in the future vision, keep in mind any additional income made, may end up in the pockets of the label instead of your own bank account if you're not sure to read the small print.

For any indie artist, it's natural to be wary of giving away your signature, in exchange for the promise from the record label of living out your dream music career.

It may very well be too good to be true!

And it's totally understandable to be skeptical!

In fact, here at Indiy, we think it's a good thing!

Waka Flocka Flame recently explained in his Revolt interview that any record contract put in place may prevent you from doing much without them or their approval.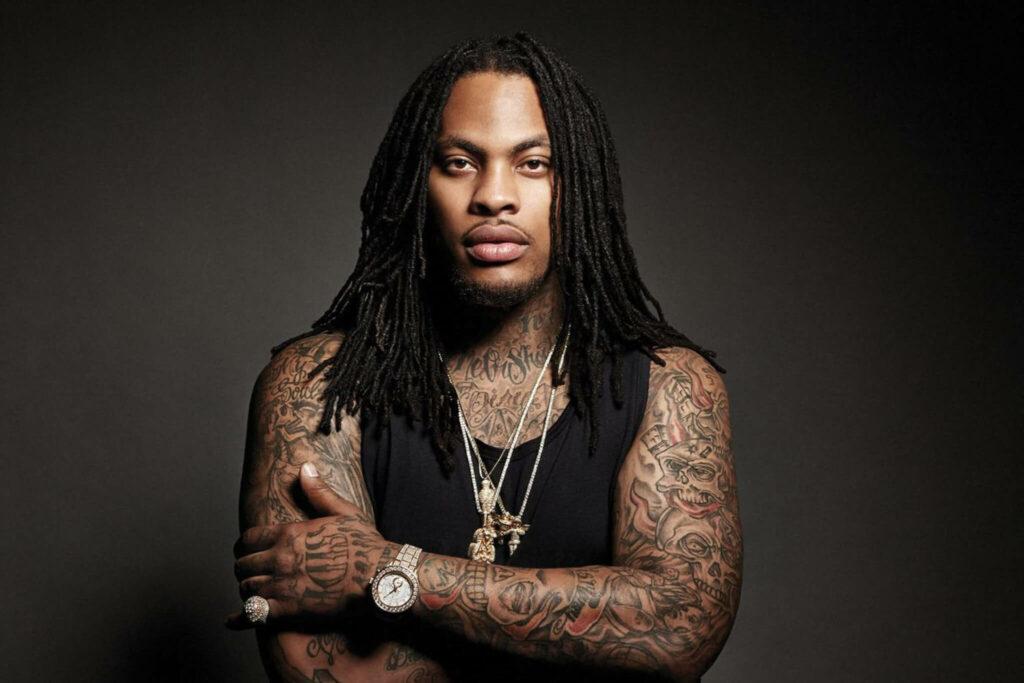 I couldn't even run ads on my ****, Get money on my ****, nothing! 'Cause they got it!

Waka Flocka Flame on his 360 deal with Warner Bros.
How Would a 360 deal Affect My Publishing?
Under a 360 record deal contract, the artist will end up giving the label a percentage of multiple revenue streams, such as publishing royalties, live concert fees, merchandise sales, endorsement deals, book and movie deals, ringtones, private copying levy royalties, etc.
But on the other hand, if you're still considering it…

You can look at it from the perspective of the record label, they are the ones spending money, investing in the risky and expensive process of developing and nurturing talent.

And so why shouldn't they be able to share in the increasingly lucrative non-record sources of income that arise from any music artists' success?

If you want an idea just look at the success of pop artist Lady Gaga, who is an artist with a 360 deal.

So, if you are still thinking about seeking out the offer of a 360 deal…

Be sure to get an experienced entertainment lawyer to explain every obligation you will have after signing BEFORE you put that pen to paper and sign.

As locking yourself into a 360 record deal contract often comes with a number of terms and conditions that may end up benefiting the label more than it benefits you.