Top 10 Things To Do Before Releasing Your Music Into The Marketplace
.
.
What are the 10 essential things that you should do with your song pre-release?

Ensuring that you has a solid song pre-release plan in place is a must!

Before you hit the drop button on your next music project, your actions can make all the difference as to whether it will be a huge success or a major flop!

If you don't want it to be the latter, we suggest you pay close attention to these 10 essential tips as they will make you foolproof and will go a long way towards protecting your music in the long run and for when things really start to take off!

How do we know this? Because you only have to look at the likes of musical talents like Ed Sheeran or Lil Wayne to know that when it comes to having a career in music sometimes things can take a detour…
So when doing what you love the most should be the most important thing, the music, we want to ensure that it's only going to be only plain sailing!

If you don't want to fall foul to any lawsuits and want things to go smoothly and according to plan later down the line when your single or album does take off and catapults you into stardom…be sure to apply this info to your song pre-release…just read on to find out!
.
.
Top 10 Things To Do With Your Song Pre-Release – Before Releasing Your Music Into The Marketplace:
.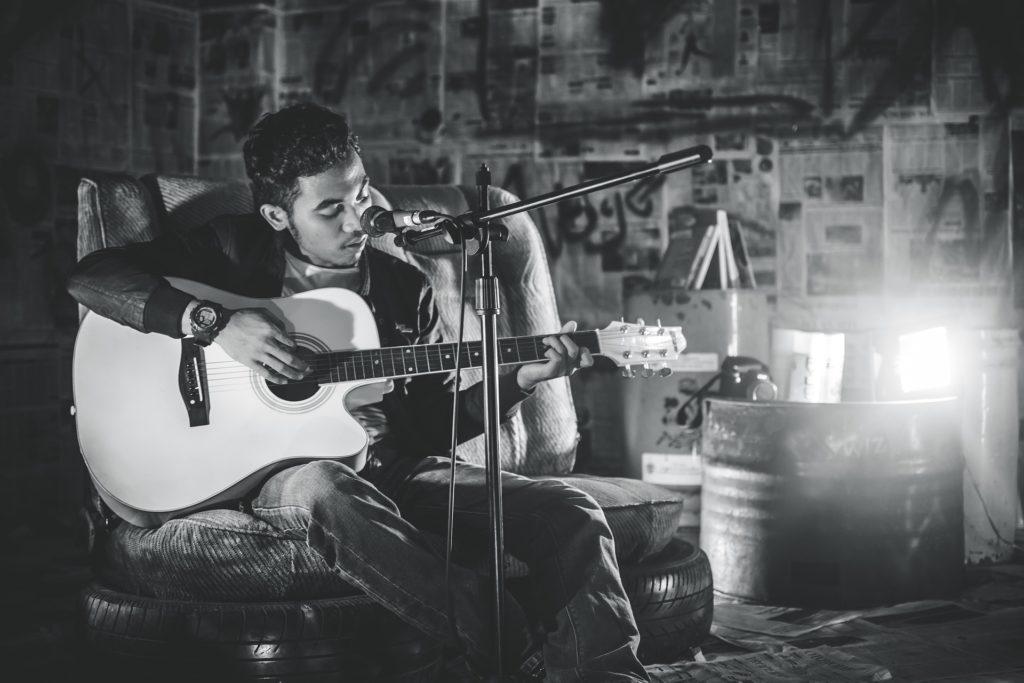 .
.
Ownership of your music is a must-have on your song pre-release checklist.

In the UK there is no official method to copyright work but in the U.S if you are a writer or a producer on any song, you should fill out a copyright form and register it via the Copyright Office, using Form PA in particular.

If you want to learn how copyright works in the UK – click here to read an article from PRS.

To find out about copyright in the U.S click here.

To register a song with the Copyright Office, click here.
..
Have a Music Producer Agreement in Place
.
A music producer contract is a legally binding agreement defining the specific terms of a relationship between a producer and an artist, determining each party's rights, responsibilities, compensation, and other crucial, vital details. This is a must-have on your song pre-release list. Get into the habit of getting a contract signed by your music producer. It is an important part of the recording process. A Music Producer Contract goes beyond the split sheet although you should also have one of those in place too…

Click here to download a Music Producer Contract.
.
Have Contractual Agreements in Place with Every Vocalist on the Track
.
At the very least you need to have a split sheet filled out and complete with signatures where everybody has come to an agreement over who owns what parts of the song. Again a must song pre-release step.

Because without one under U.S copyright laws immediately after a song is complete, by default, everyone who had a form of input owns the work 100%!!!

So unless you intend on splitting money however many ways without your approval…have a discussion with anyone that you collaborate with on your song pre-release and get it down on paper with a signature.

We're not saying don't trust people but let's face it, the world of business is complex and money does and will change matters so unless you intend on splitting with your co-authors evenly, don't be carte blanche!

Be clear with everyone on what percentage they are entitled to from the get-go before the time of production and get it down in writing and signed!

Every singer, feature, background singer, musician, etc…if you want to credit someone for their contribution, list in a contract how that credit will appear.

It is really important to do this with your song pre-release, otherwise, you can end up in a tough situation further down the line.
Every contributor to the song should be in agreement on paper
.
It's really important to have a Split Sheet completed entirely stating what percentage of the writers share, and the publishers share, each person owns of the song pre-release.

You can download our free SPLIT SHEET TEMPLATE by clicking here.

Any money made from your song is going to be split according to the split sheet if you are thorough enough to put one in place.

According to one article found on the BBC, a study by Music Week magazine shows it now takes an average of 4.53 writers to create a hit single! Drake's 'One Dance' apparently needed eight songwriters!!! The Canadian Hip Hop star listed seven co-writers on his hit music single! So you really can see by his example that teamwork makes the dreamwork!

Click here if you're not exactly sure what a Split Sheet is, as it's a pretty big deal so it's important to know what one is and have it filled out for every collaborative song pre-release.
.
Join a Performing Rights Organisation AKA a PRO
.
Another thing to do with any song pre-release and definitely as soon as you believe that your music will be played publicly is to join a performing rights organisation.

By the term "played publicly" that means any live performance, whether it's in a nightclub or if your song gets played on the radio or even in a shop for example…Check out our article Performing Rights Organisations 101: All About PRO's if you want or need more info!

To give you a better idea of what happens, if you are to perform your song live, the PRO will collect licensing fees from the venue or radio station and then twice a year you will get your royalties from them in equal amounts.
.
Get a Mechanical License
.
In copyright law, a mechanical license is a license from the holder of a copyright of a composition or musical work, to another party to "cover", reproduce, or sample a portion of the original composition.

It applies to copyrighted work that is neither a free/open-source item nor in the public domain. If you're an artist, singer or vocalist obtaining one for the song pre-release is essential if you're covering a piece. Especially if you are from the U.S and your song cover belongs to someone else and you basically have not written it yourself.

Mechanical licenses ensure the right person will get Mechanical Royalties, you can click here and read 'What Are Mechanical Royalties?' if you're unsure about it all.

And for information on cover songs, you can find out more by clicking here.

If you do require a mechanical license from the Harry Fox Agency which is owned by a PRO called SESAC – simply click here to proceed to this step.

If you happen to know the songwriter yourself, you can negotiate a fee with them directly for the song pre-release or submit to them a 'Notice of Intention to Obtain a Compulsory License from the Copyright Office' and issue it to them. Click here for further information on this.
Obtain a Notice of Use of Sound Recordings
.
If you are the writer, performer, or the producer of a track and you are from the U.S, what you must do on the song pre-release before spending big money to market it is obtain a notice of use of sound recordings.

You would be wise to copyright the exclusive rights to the song pre-release which can once again be done via The Copyright Office.

Instead of submitting Form PA (mentioned at the start of 10 Essential Things To Do with Your Song Pre-Release), before you release the song commercially or for free, you should fill out Form SR (which stands for sound recording) and submit it to the Copyright Office- Click here to download a copy of Form SR.
Register with SoundExchange
.
SoundExchange is a non-profit collective rights management organization. The company collects and distributes royalties to their artists for music that's played on cable satellite and on online streaming platforms. Be sure to register an account and submit your catalogue to them as it's how you can get paid for Pandora, SiriusXM and all other digital radio plays.
.
Get an International Standard Recording Code(ISRC)
.
An ISRC is a music tracking code that verifies associated recording information like your name, track title, album title, and if applicable, your label name

Each ISRC is unique and is made up of 12 characters- you will need one for every song you make.

ISRC stands for International standard recording code and it's basically a kind of digital fingerprint for your music.

This tracking code digitally identifies a song therefore it can be linked to whoever owns it.

This will need to be done on your song pre-release as it goes into the metadata of your song during mastering and it is a way for different distribution channels to identify the song when it appears in different formats.

If you plan to release your music commercially or for free, you should get an ISRC – Click here to head over to the official ISRC website to find out more.
.
Write and Put Out a Press Release
.
A press-release is the single most important piece of information needed for your song pre-release…next to the music, of course, as it will give you publicity and create some hype around your upcoming release.

To be able to sell your music, you have to let people know that it's available right?

Whether it's an album or a new single that you're about to drop, make a press-release an important piece of your pre-release song strategy, you can even put one out to let your fans know about upcoming tour dates.

A well-written press release can spread the word to get you some media attention and blog coverage for your song pre-release.

Click here for some help on how to write yourself a Press Release or you can click here to find PR services right here on Indiy and have someone do it for you.
Want to learn more ways to get prepared for your song pre-release check out our other article '10 Strategies to Guarantee Your Tracks Get Noticed Pre-Release'
Good luck on your music journey