3 Tips for Independent Artists in the Music Industry
.
.
As a new and independent artist entering the music industry playing field, it's important for you to recognize where you'll need to invest your time and focus your energy.

Whilst making mistakes is definitely okay and to be expected when you're first starting out, as a collective, we can definitely learn from each other and especially from the past errors of other successful independent artists so that new artists don't make the same old mistakes.

Although not every artist who has managed to establish their place in the industry will talk about what went wrong in their career, we can learn as much from failures as we can from success!

By observing those who have managed to carve out a career in music, we can take note of where they may have failed; correcting those mistakes for ourselves can become the first major milestone towards getting ahead and making progress in your career.

It's necessary for you not to waste any time chasing avenues that aren't going to lead anywhere which is why we've put together these top 3 tips for if you're a new independent artist to increase your chance for success…

"In reality, you have a better chance at making money as an independent artist than you do if you were "discovered" by a major music label."

Savvy Musician Academy
So here are our 3 Tips for Independent Artists that we discovered from looking at mistakes new artists make so that you yourself can avoid them:
.
1. Learn The Business
.
Getting started in the music business can be difficult, and usually, the number one reason why artists fail is that they don't take the time to learn how the music industry works.

It's easy to get trapped by basic things, you've got to always keep in mind that nothing happens overnight, and that goes for making it in the music industry.

Be realistic about the industry – This is the music industry, it is hard work and downright difficult (like all industries) but that doesn't mean you can't handle it!

You need to be prepared to stick with it for the long haul, sometimes 10 to 20 years, maybe more!
.
The Big Three record labels are:
.
.
The Big Three control the vast majority of the music market.

Some artists move to smaller independent labels or opt to self-publish as a way to gain control over their own work and career – this way you're more in control of your music and for the most part much of the decision-making processes.

You will need to decide between an independent music career and a major record label. Something that might be obvious but we're gonna say it anyway is that you can't pay people from labels to meet with you, that's not how you get a record deal.

You've got to focus on building relationships with people, "It isn't what you know but who you know," is especially true when it comes to the music industry.

The same applies everywhere else…if it was possible to just go and hire a radio promoter to get you spun on the radio everyone would be doing it!

So the number one area where most people seem to bump their heads is by not learning how the industry works, understand it's a business, and you will be rejected, so be prepared for a bumpy road!

Learn everything you can about it and don't lose passion for the most important thing, the music.
.
2. Be In Control
.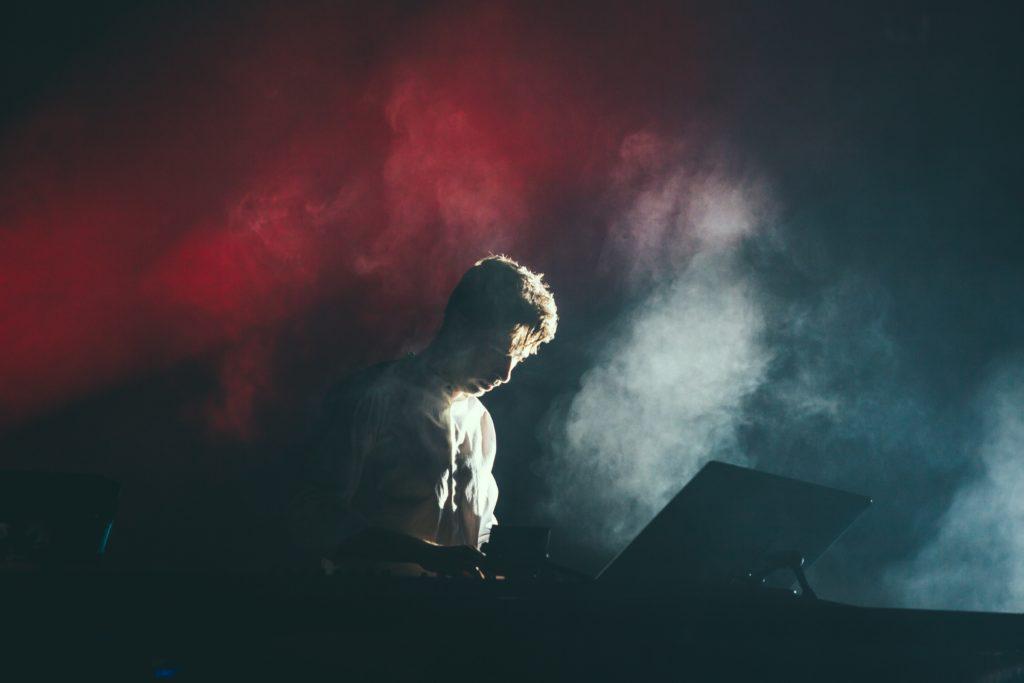 .
While some people struggle to make decisions, some people do get what they want from life and as an artist of the digital era, you are now more in control of your destiny and your music career more than ever.

You can decide where you're going and what happens with your music, especially because of music streaming platforms such as Tidal, Spotify, Pandora, and Apple Music where you can sell your music and receive a steady stream of royalties – click here to understand more about music royalties.

Most artists are not natural salesmen but like with decision-making the more you do it, the better you become, the same way you do with music creation.

Nobody has more than 24 hours per day so it's important how you spend that time – Don't try to listen to everyone who's giving you advice, just because someone is in your ear giving you advice it doesn't necessarily mean that person always knows best.

For example, someone on your social media feed might say "oh you should get your video on YouTube or MTV" then someone else might tell you "Well you should get radio play" or "You need to hang out at this networking event"…

Everyone's got tips for Independent Artists right especially if you're new to the game???

What we mean to tell you is that when it's coming from someone that has already succeeded in doing something with themselves in the music industry, you should absolutely go ahead and listen but to just listen to everyone would be a bad idea because there are a million different paths to succeed in this music industry business and when you start taking pieces of information from everyone giving it you no longer go forward you go in circles.

When you don't know stuff from experience it means you rely on advice from others, but stay focused on what you know to be the best thing for you!

All these tips for independent artists are great but You need to have a plan and you need to follow that plan, stay motivated, stay in your own lane, and on your own path, and you can build your way up to fame!
.
3. Invest In Your Music Career And In Yourself
.
.
When cultivating a career in music, cash can be hard to come by, but when it does finally begin to roll in, it's critical that you take the time to reinvest at least a portion of the funds back into your career – don't get complacent when the money comes in!

It's become difficult to reach people on social media without investing some money into advertising, this is especially true for Facebook.

Instead of taking a record label's money, if you learn to invest in yourself, you'll have total creative freedom without anybody breathing down your neck.

The whole reason you're doing this is to build a career doing what you love so that you can support yourself, support your family and make income but if you get lazy when the money starts to come in it's going to end whatever cycle you're in.

In terms of working your project, you need to keep going even when you've achieved more money than you've ever seen in your lifetime.

If you haven't yet made enough to pay for studio time, at least hire a good mixing engineer to do some real post-production of your sound.

In the beginning, many musicians usually make very little money while writing an album or promoting a show in comparison to the amount of work they put in, the spare change in their pockets can't even pay for new equipment or time in a proper studio.

Nevertheless, when the first cash payment or royalty cheque comes through, don't start blowing that money off on celebrations.
.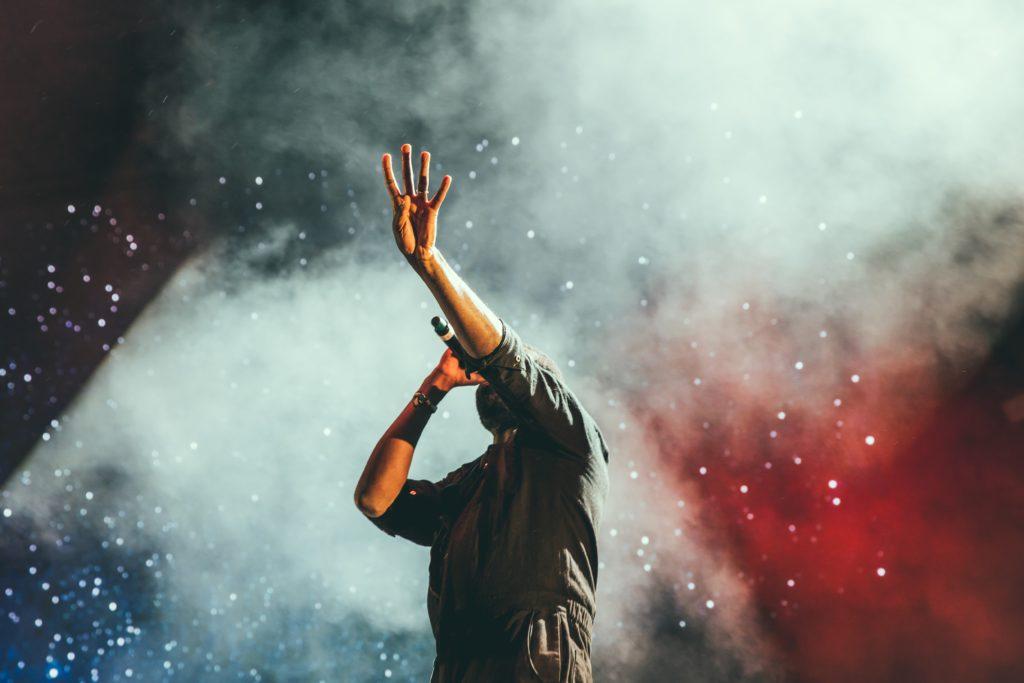 .
Say you're doing a show and it's bringing in a good steady income, be savvy, save the money, maybe set a little aside each month for yourself to be able to hire a videographer to capture you some time and then use the footage to create yourself a YouTube account & music page – but whatever you do don't pay to play any shows for "exposure".

It's important not to fall for common scams, like paying for exposure or getting a list of music industry "insider" contact names and numbers.

There are a lot of ways to get cheated out of money in the music industry, but if you're careful, you can minimize your risk of getting fleeced.

Click here to read Perform Wireless' Top 14 Smartest Investments To Advance Your Music Career for some good ideas of ways you can invest money back into your music business.
.
At Indiy, we believe artists should have complete ownership of their content.
.
We are an online marketplace for musicians, the place to buy and sell your music services, check us out by visiting our home page, or just click here to be taken there…if you have something to offer be sure to sign up or search for whatever it is you need for your music today!
.

Good Luck on your music journey ✌️