Make Touring Easier With These 5 Travel Hacks for bands and musicians
.
Life on the road as a touring musician is often glorified. In pop culture and in movies it is usually portrayed as being very glamourous.

Not only is this notion far from the truth. But the glorified lifestyle depicted is also very difficult to achieve. In reality, it's far from a breeze and takes a lot of hard work.

Whether you're a musician that's experienced with being on the road. Or even if you are preparing for your first tour. One thing is for certain, it can be an amazing adventure!

But at the same time, it can also be quite a challenge at times. This is why we've made you this list of travel hacks for bands.

If you're an independent musician, then there are possibly even more hardships to overcome while on the road.
Whether you have a substantial budget or comparatively you are ballin on a budget. Below is for all of you who wish to make life on the road that little bit easier.
Here are 5 easy travel hacks for bands and musicians on the road that won't hurt your budget...
Musician travel hack #1 Get a Gym membership
The first of our travel hack tips is to get yourself signed up to a gym!

As always with any traveller on a budget, living on the road means having a tough schedule to follow...

Whether you're touring by bus, plane or van, unless your mode of transport comes equipped with a mini bathroom. It likely means that showers are hard to come by!

Staying in hotels can get expensive. And if you have a gig every night or every two nights in different locations. There's even the chance that staying overnight doesn't fit into your travel itinerary.

As you can probably already imagine, life on the road is a sweaty lifestyle, and it will be very hard to sell yourself when the last time you bathed was six (very active) days ago!

24-hour gym memberships can be the answer in the life of a touring musician.

Here are just a few reasons how a gym membership can help you out whilst being on the road:
You can exercise
You can use the facilities to shower
De-stress and relax sore muscles in the sauna
If possible, do your laundry (if they offer laundry services)
Many gyms are nationwide and some franchises are even stretched across borders.

If you're touring across North America, Planet Fitness is an excellent choice. If you're travelling across the UK, opt for PureGym or when in Germany, try out McFit.
If gyms are not your cup of tea. Another great and cheap option is to stack up on body wet wipes and dry shampoo.

To sum up, Gyms are a great way to stay in shape, stay focused and stay fresh!
Travel Hacks for Bands - Tip #2 - Carry a Multi-tool
Having a multi-tool with you on your travels is unmistakably one of the most essential travel hacks you'll need for life on the road, especially as a musician dealing with electronic instruments and equipment.

Without a doubt, you'll have your own tools with you, if not having your own technicians travelling with you on the road!

But when you have limited storage space and only have your suitcase available...

When the need arises, having a multi-tool with you can help you to fix small issues wherever you are.

Think of your instruments, pedals, laptop, power supply, stereo splitters, you name it...

A multi-tool allows you to carry pliers, a pair of scissors, a knife, screwdriver, wire cutters all within 1 portable gadget that fits right into your pocket.
Extra strings
.

The third of our travel hacks is basically an unwritten rule among musicians but still worthy of mentioning.

Anything can happen on the road and stage. You'll be traveling a great deal and if you travel transcontinental, you'll often be dealing with different climates and temperatures.

So make sure you stack up on those strings!
A poor man's laundry line

We already sort of touched on this subject in the first tip of our travel hack list (about joining the gym and doing your laundry!)

But if gyms are out of your league, there's always another way to keep your wardrobe fresh.

You can wash your clothes in a bowl or a sink if possible and then dry them with a hairdryer or outside in the sun by draping them on a piece of string!

This saves time and money compared to the laundromat.

Another tip: Keep a dryer sheet in your luggage to help eliminate odours so you can keep the funk in your music and out of your suitcase!
Portable water purifier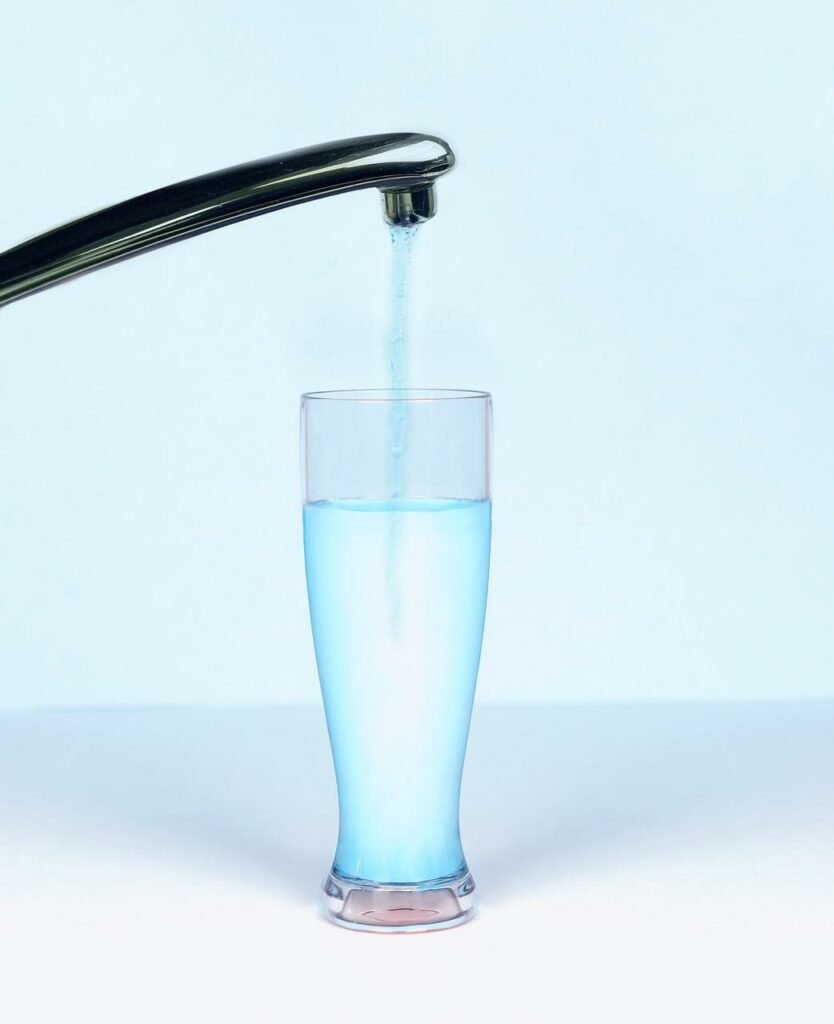 The last part of your travel hacks for life on the road is one of the main challenges you will face...staying hydrated!

You'll find often that you'll need to stop at gas stations and let's face it, the food and beverages available at gas stations are not exactly the healthiest options out there.

Keeping your body hydrated will aid your sleep and overall physical and on-stage performance.

Unfortunately, bottled water can get quite expensive when you're on a budget, and tap water isn't always safe to drink.

Depending on where you are, of course, tap water is completely safe to drink in some countries.

In fact, the cleanest tap water is found in countries such as:
Switzerland
Canada
The Nordics (Denmark, Iceland, Norway, Finland, and Sweden)
Greenland
New Zealand
Germany
UK
If you're not touring in any of these countries, then try investing in a portable water purifier.

Water Filter Magazine reviewed these >>> 8 Best Portable Water Filters.
Water purifiers are easy to travel with and will ensure that you'll get your dose of clean water to stay hydrated wherever you are.
We've covered all of the 5 travel hacks you'll need to make your travels as comfortable as possible.
Not only will these travel hacks make your travels easier, but they're also incredibly budget-friendly.
At Indiy, we believe artists should have complete ownership of their music and creative content.
We are the online marketplace for musicians, a place to buy and sell your music services.
Get your music heard and build your audience with us, head to our home page to take a look at some of the amazing services being offered to help you progress on your music career journey.