Get Your Home Studio Running With These 5 Music Production Essentials
As most of us are aware, gone are the days when major labels pulled all the strings in the music industry.
.
Music artists like Frank Ocean and Chance the Rapper are wildly successful examples of people who have made it without having to sign with a major record label.
.
With the speed of how technology has progressed, we're now at a point where many of the tools needed to produce music can fit right in the palm of your hand.
.
It's 2020, and without breaking the bank, it's totally possible for you to make music from the comfort of your own home!
.
With today's digital landscape, recording technology has given every musician, whether signed to a label or independent, the opportunity to arrange and record high-quality music, even those without the biggest budget.
.
In this article, you will discover the 5 essential things you'll need to get yourself set up with your very own home studio so you can start recording songs and making great music!
.
5 essential home studio items to you need to start music production from home are…
.
A Computer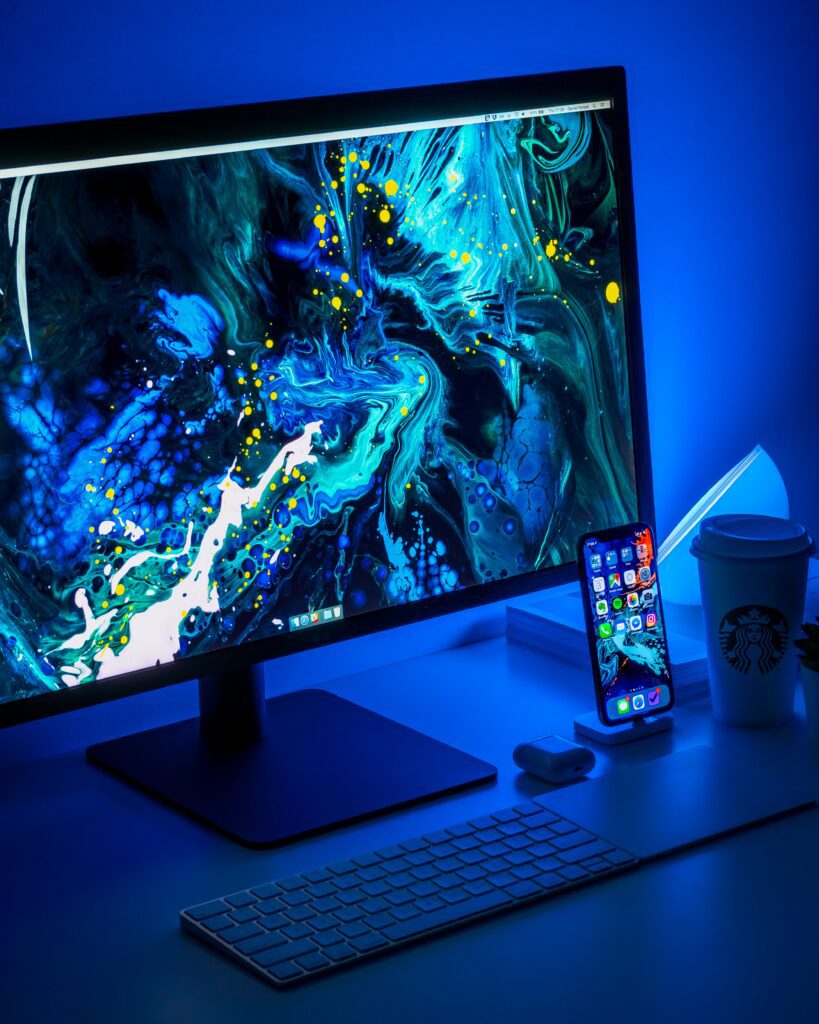 One of the very first pieces of equipment that you'll need to own for your own home studio is a solid, reliable, and well-performing computer or laptop.
.
Be sure to look out for one that has a good size screen, 64-bit operating system, a minimum 2.2Ghz i7 quad-core processor, 4GB of RAM, and at least 256GB of internal storage (HDD or SSD).
.
Buying a PC or laptop is an investment, and we recommend when looking for one that you ensure it's compatibility with important interfaces and Digital Audio Workstation (DAW) software options.
.
You're going to want a computer that's going to perform well and not get in the way of your creative flow whilst working, and where you can save all of your music projects.
.
So be sure to look for a computer that is powerful and buy whichever one is best for the price range you can afford.

You can click here to check out 'The Beginner's Guide to Music Production Computers' if you want to learn more.
.
A QUICK SIDE TIP: It's always wise to back-up whatever you make somewhere else for safe measure, like on an external back up hard-drive.
.
.
Midi Controller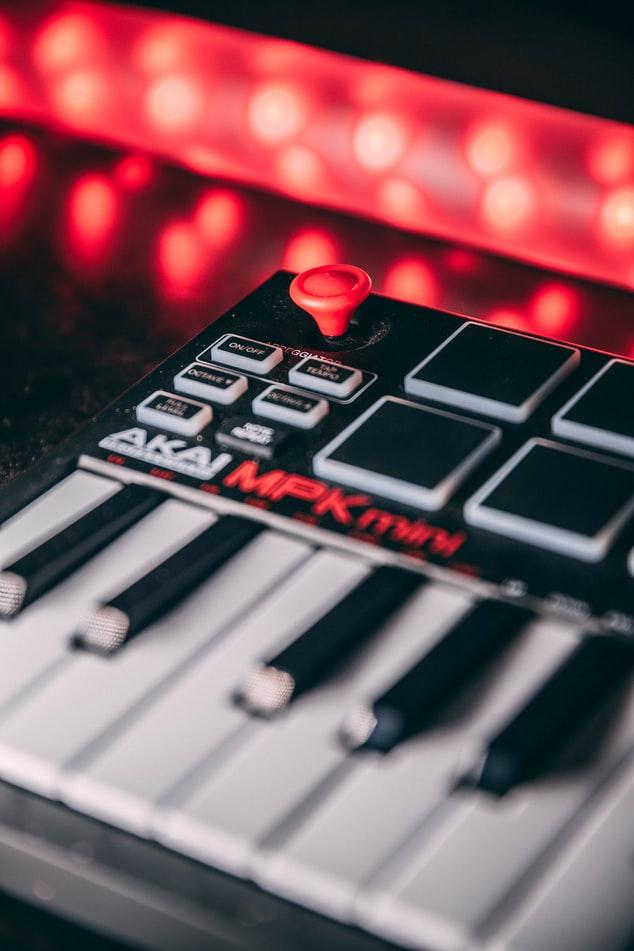 Not all midi controllers can offer you the same value for your money and the usability will also differ, it will simply depend on your preference.
.
There's a variety of midi controllers available to choose from and each will have different workflows and different configurations.
.
You'll want to get into your creative flow whilst using it, a good idea is to try out different midi controllers at your local music store, and find out which works best for you.
.
E-Home Recording Studio lists The 8 best Midi controllers for home recording.
.
.
,
Digital Audio Interface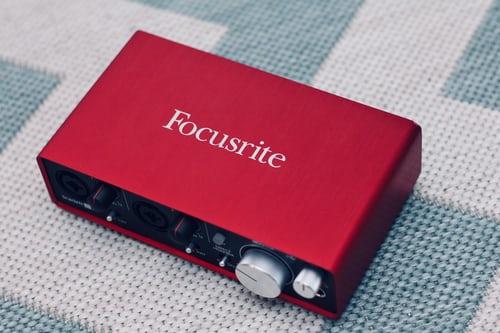 Your home studio experience will not be complete without a digital audio interface.
.
Digital audio interfaces convert digital and audio signals.
Simply put, a digital audio interface is a device that makes sure you get sound in and out of your computer.
.
For example, just think of smartphones, tablets, and computers, they all come with built-in audio interfaces.
Audio interfaces are available with many different configurations and specs.
.
Sweetwater has compiled a few audio interfaces with their verdicts, so you can get the best digital audio interfaces for your home studio.
..
.
Microphone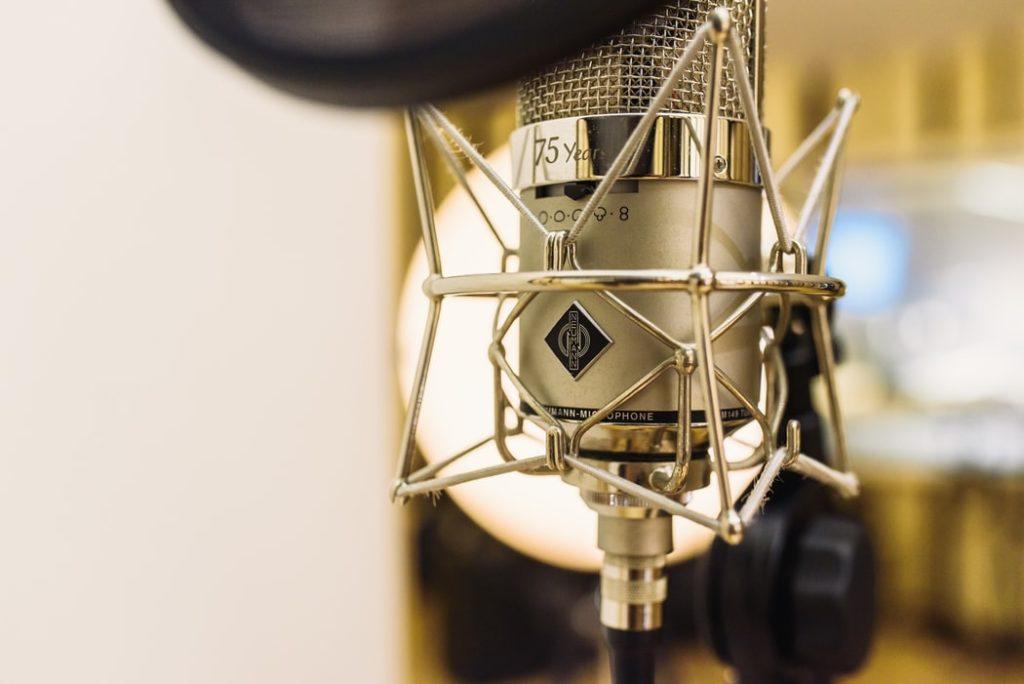 Ever seen a home studio without a microphone? Me neither!
.
Some may say the Shure SM-57 and SM-58 are the industry standards of microphones.
Both are indeed reliable and dynamic vocal and instrument microphones.
.
For the best sound clarity, pop filters or pop screens can do an amazing job of capturing high-quality sound.
.
.
.
Monitors
Any speaker placed for the purpose of a musician hearing their own performance is called a monitor.

There are many available and within the range of monitors, you can opt for speakers or headphones, or both!

You'll want an accurate and exact representation of the actual music you're making, so having a solid sound source is pretty important.

No need to go all out with the most expensive monitors but choose wisely.

You can take a look at some affordable to high-end studio speakers for musicians and producers by MusicRadar.com.
.
.
.
We've covered all of the 5 essentials you'll need to start building your home studio.
.
As mentioned earlier, there is no need to splurge when building your first studio on a budget.
Once you've purchased and received all of these 5 essentials for your home studio, you're all set and ready to make that magic happen!
.
At Indiy, we believe artists should have complete ownership of their content. 
We are an online marketplace for musicians, the place to buy and sell your music services.
.
Get your music heard and build your audience with us, head to our home page to take a look at some of the amazing services being offered to help you progress on your music career journey.