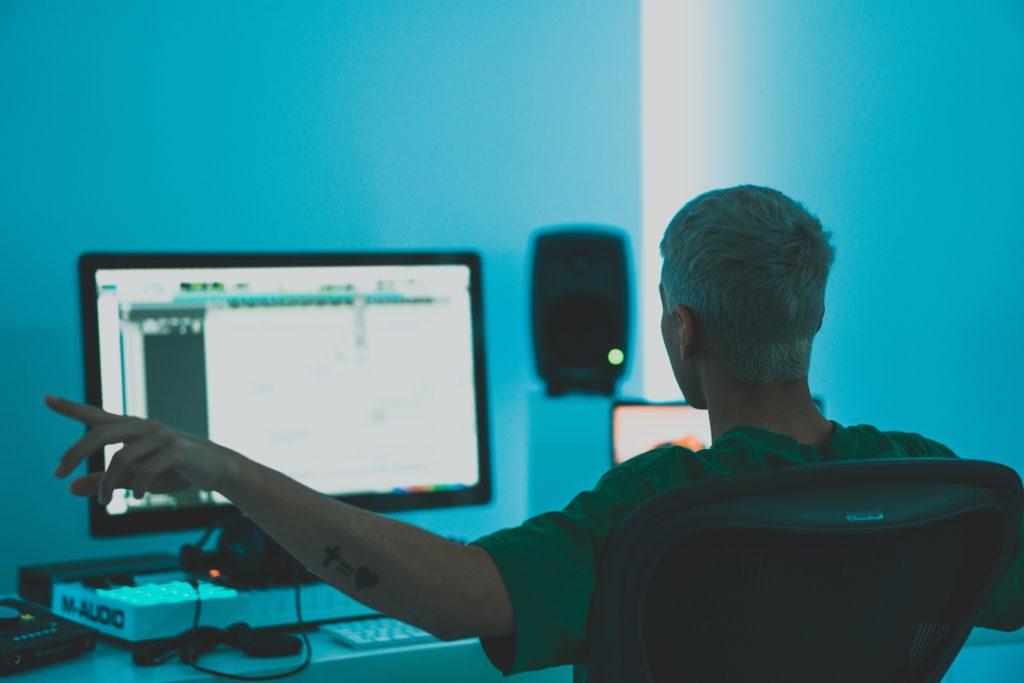 With the power of the internet and people connecting today, there's certainly no shortage of free music production software available online.

With all the features and choices of digital audio workstations, it's easy to drown in a sea of possibilities…

We've put together a list for you of 5 of the best Free DAW's aka music-making software so you can start getting creative…

Music-making software can end up costing a lot if you're not careful which is why when you can get software for FREE it's a no brainer to do so!

Here are the 5 best free DAW's with links to the websites so that you can download whichever one you want for FREE today:
.
.
.
MAGIX MUSIC MAKER FREE
.
.

The MAGIX Music Maker free can be a great way to start learning how to make music and recording MIDI or audio.

So if you're brand new to making music and you have no real musical background but you want to get started…Magix Music Maker might be the free DAW choice for you.

Its library consists of 4 sound pools and 3 instruments which you can use as building blocks in your productions.

All the loops in the sound pool work together easily so you can mix and match them to create a track.

It's a pretty easy program to learn, it's intuitive and you get the basic effects plugins plus a guitar amp simulator.

The MAGIX Music Maker free does not allow you to use third-party plugins you're going to have to upgrade your version like most FREE DAWs.

If you are an advanced music production user serious about music-making maybe you should look elsewhere but with that said don't knock it 'till you've tried it!

Just click here to download this free DAW today
👇
www.magix.com/musicmakerfree
.
REAPER
.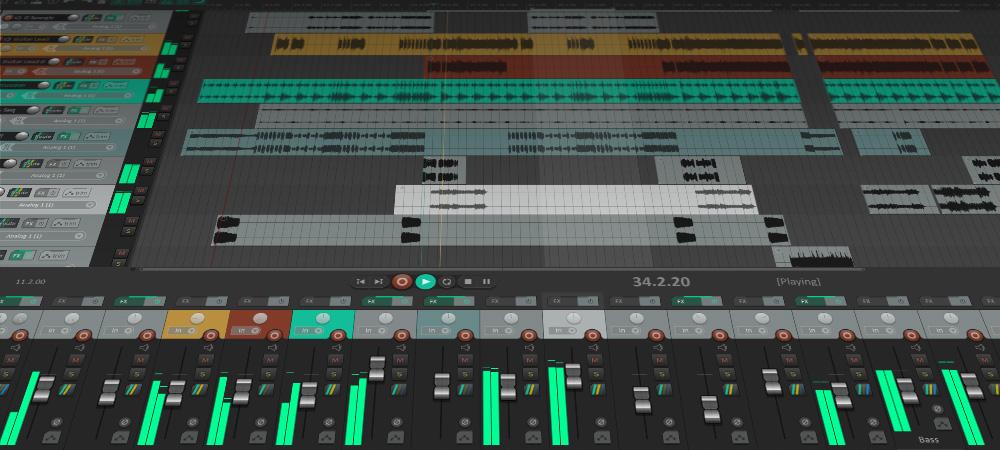 Reaper 6 is considered, by many, to be the best-buy digital audio workstation on the market. It provides a tremendous amount of functionality and even some advanced audio editing features that can't be found in other music production software.

BedroomProducersBlog – Reaper
.
Yes, you did just read that correctly, the quote does say the word 'BUY"…

OK so, unfortunately, although we've included it in the list, Reaper isn't actually a Totally Free DAW as such…it costs $60 to purchase.

From a financial aspect, it competes really well against DAWs that cost 10 times as much or more!

So it's 100% definitely worthy of mentioning because this is a full-featured DAW with no limitations – the only limitation you may encounter is what your computer and audio interface can handle!

You can download the demo for free and you can use it for as long as you like, there are no limitations in the demo.

The paid-for version of Reaper comes with a large collection of decent effects plugins plus you can add all of your own third-party plugins which is a huge benefit.

The software runs very smoothly on most computers and you can even run it on a portable USB Drive if you want or need to.

One reviewer on G2 said "Reaper will help you record, master and produce your own songs and the quality you'll get is great. And as with everything, you must spend many days learning to use it the right way, but I think it's totally worth it. Also, the price is low compared to other recording software."

Just click here to learn more or to download Reaper DAW today
👇
https://www.reaper.fm/

.

If you want to get started in computer music production, take it from here and choose one of the Free DAW's listed above and get yourself up and running today!!!

.

Start today and go at your own pace getting creative and producing some top quality original and unique music tracks, a DAW is something every music producer needs so what are you waiting for!?

.
At Indiy, we believe artists should have complete ownership of their content.
We are an online marketplace for musicians, the place to buy and sell your music services.
.
Get your music heard and build your audience with us, head to our home page to take a look at some of the amazing services being offered to help you progress on your music career journey.