The 5 Most Important Music Production Tips For Beginners
Follow These 5 Easy Music Production Tips to Take Your Music to the Next Level!
People don't buy plastic and paper, they buy emotions

– Scott Young
Music, simply put, is indeed organized and arranged sounds, but just as Scott Young quoted, it is the emotional aspect that people primarily buy into.

Personal feelings and experiences are important – emotions are what speak to and move people.
.
Whether you're already working out of your home-based studio or you're just getting started, the process of producing music has become more accessible compared to 20 years ago but it still isn't a craft to be taken lightly.
.
There are many intricacies involved in music production to be considered.
.
Music production is a process of recording, creating, and mixing recorded music for public consumption.

Apart from its broad definition, every work process in modern music production has one thing that's prevalent – digital tools.
.
In this article, we will take you through 5 valuable tips to start producing music, which will also make your production process more structured and easier.
.
Let's get into it!
.
Spend the bulk of your time in pre-production
Try to spend a good amount of hours preparing for your recording than your actual recording itself.
.
Session time is often expensive and other people's time is valuable.
.
If you happen to come across a glitch, do not waste time fixing it when it could have been fixed beforehand.
.
Let's look at some topics that will help you during your pre-production phase.
.
Things to consider during pre-production:
.
musical elements
communicating your vision with studio staff
plan out all the recording details
create a schedule or timetable
.
Even when you're recording out of your home studio, plan out all of the elements listed above. The more organized and scheduled you are, the more fun you'll have during the whole process, which will often lead to great music!
.
.
Understand the tools needed in music production
Whether you're a producer of your own music, a session musician, or a sound engineer, the more you know about what is out there and the more knowledge of music production tools you have, the less of a barrier there is between your musical vision and the end-result of the product.
.
Knowledge of music production tools could mean:
.
knowing how your software works
knowing how different microphones work and how it influences their sound
understanding plugins
.
All of these are highly valuable tools which will help you in the long run.
.
Read more about music production tools by checking out Atlanta Institute of Music and Media.

You can also watch the video below about music production tools if you're producing music out of your own home.
.
.
Imagine a soundscape
When some producers are recording, they like to imagine a visual representation of all the instruments playing. It helps them organize and arrange the correct sounds.
.
Envisioning the perceived performance environment helps create a coherent mix or recording.
.
Even when using sounds that could be unlikely to be played by physical instruments, this concept still applies.
.
.
Focus on the arrangement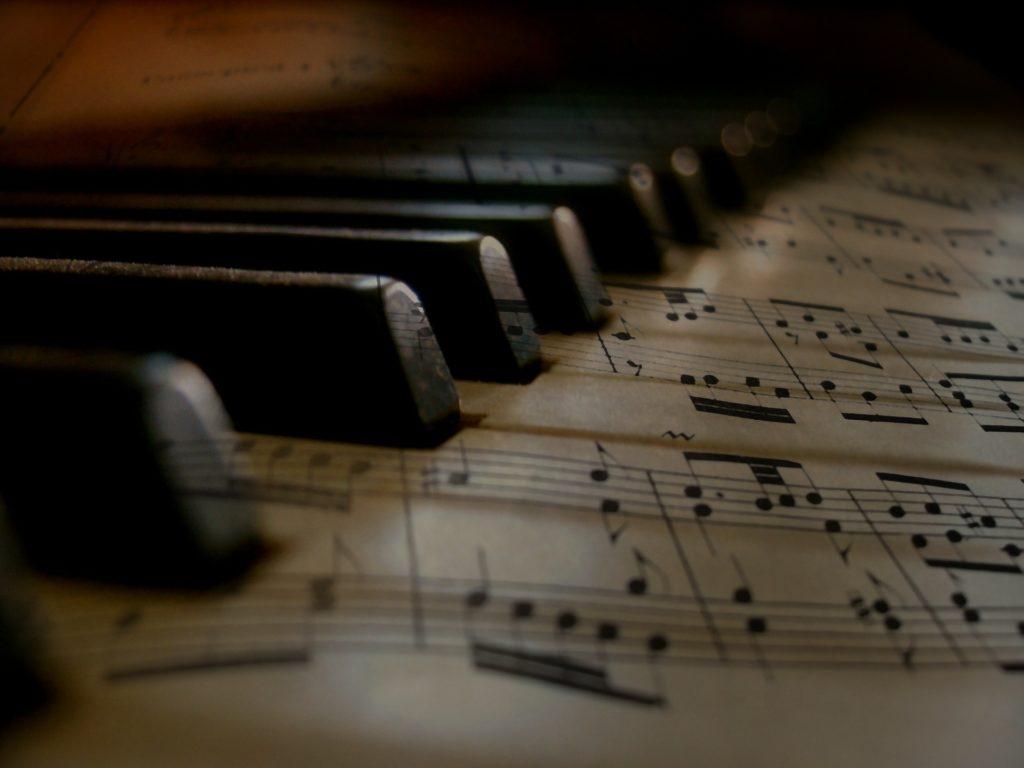 You can spend all the time in the world getting sounds of your favorite instruments and the like, but if the arrangement isn't happening, it's all in vain.
.
Every note played should be placed with care, it should be written in the arrangement for a reason and above all, it should support the track.
.
This is a craft that can luckily be practiced and be improved upon.
.
.
Train your musical instincts
It's quite common for many people to believe that most songwriters are gifted from birth. Gifted in the sense that people with musical abilities presumably have an inner awareness of how good music works.
.
The most famous composers in the world often spend years studying and practicing their craft.
.
This doesn't mean, however, that music is only meant for a few people. Studying songwriting, for example, has helped many people to become better at the craft of music.
.
The best music comes from an idea or experience that takes days, weeks, or even months of writing and reworking it to get it right.
.
.
.
.
So there you have it! With these tips, you should be well on your way to improving your music production skills!
.
At Indiy, we believe artists should have complete ownership of their content.
We are an online marketplace for musicians, the place to buy and sell your music services.
.
More DIY musician tips and information about getting started in the music industry can be found by downloading our free ebook.