Are you a music lover or someone who wants to get involved in the music industry? Jump right in and start a music blog. Put yourself in the position you want to be in today!

So now all you need to do is find a good, decent, and reliable way to host your blog.

The number of options may seem overwhelming, but have no fear, we're here to guide you through them. Just make sure to choose your Blog name carefully though, because, in the future, you'll need to promote your blog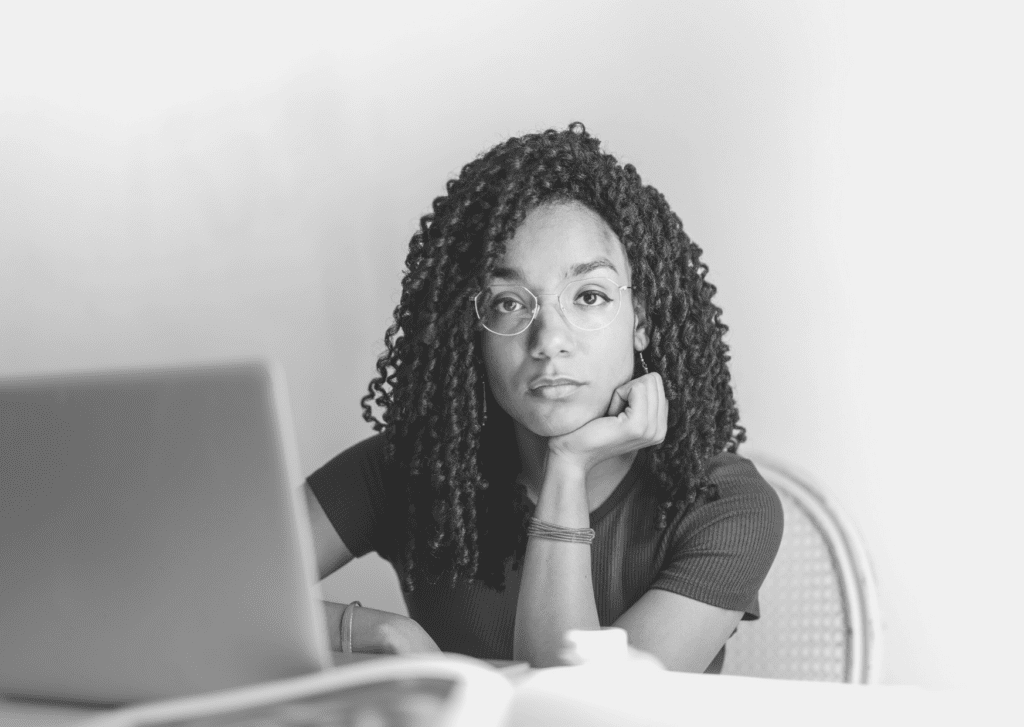 So here are 6 ways to start a music blog for free.
Now, before we get started, ask yourself: what is your goal with this blog?
Are you an artist who needs to promote and talk about their music, by placing your music alongside your peers?
Are you a producer, who wants to share production knowledge and establish yourself as a go-to PRO?
A graphic designer interested in the music industry?
Once you have your answer, pick your niche. Whether that's a certain genre of music like pop, EDM, folk, or creating art for music-- it's whatever you're passionate about!
Once you have that, all you need to do is find the perfect way to start a music blog! Keep reading to find out more.
If Tumblr is the OG of blogging, then WordPress is the king. So, the giant that is WordPress. Is it the option for you? See for yourself. There are free and paid versions of WordPress you can see the pricing here

Today, we're going to focus on the free version, which is the one you've heard all the great things about.
WordPress the most popular blogging platform it powers over 34% of the top 10,000 blogs in the world. Some of the world's most popular blogs are still on WordPress.
WordPress gives you all the best tools you need to blog. While you may not have access to the extensive themes the paid version provides, you do get options. We do have to warn you that the free version of WordPress doesn't allow you to put up ads on your blog. But this is a music blog. What's important is your content and getting your name and talent out there! As your brand grows, whether you're an artist or a producer, your WordPress blog will grow with you as you increase your content and master a style over time.
LinkedIn is not the first platform that springs to mind, but it just might be the perfect home for your music blog!

Most people already have a LinkedIn account, but if you don't, just sign up for free. Following that, you'll near the top of your homepage a "Write an Article" button, which is LinkedIn's built-in publishing tool.
You get to write a description of a short teaser to excite people for what you're saying! This will be the first thing that will pop up on your followers' feeds.

Your LinkedIn articles aren't just limited to your network. So be sure your teaser is something that will leave a strong impression.

When blogging on LinkedIn, you get a box that will allow you to message people in your network with a link to your article or to share it on social media platforms.

Having a blog on LinkedIn allows you to share your valuable commentary and content in a place where like-minded people will welcome you and help you grow awareness of your brand and share your expertise and interest. Just think about all the business contact you may be able to make and befriend.

With Linkedin you can connect with people by job role and area so you can connect with your exact target audience very easily!
Next up, we have Tumblr. Tumblr is the OG of blogs and fandom and music blogs. And compared to the other blogging platforms in our video, Tumblr almost seems playful in comparison. It's still free, though, and it's still a thriving platform.
Tumblr was made for social media-like content and for the younger generations which is something you may consider when you start a music blog. Its interface is insanely easy to get familiar with. Just sign up then you'll be allowed to post until your heart's content.
Here's this tempting fact about Tumblr that will make you want to use this platform as your own for your blog. With all the simplistic and easy customization options, you can display ads on your pages and use affiliate links. Some of the world's most popular and highest-paid bloggers started on Tumblr.
Medium is visited by over 60 million readers per month, and this number increases every year, so it's one of the most perfect ways to start a music blog for free! Just sign up and post away.
If you want to publish an article or post on Medium, you just need to click on the top right corner of the screen on your image-- and make sure your image catches the eye so that people will be drawn to it. After that, click on New Story, then write and format as you wish. The next part is to add "tags," which are basically your blog's best friends. Think of tags as bookmarks. People all over the world-- people who are searching specifically for your type of content-- will be able to find you using those tags.
If you're up-and-coming music blogger, this is a powerful way to make your presence known. If there's one thing Medium is known for, it's that it's an excellent place to establish your personal branding style. Here's a bonus tip! If you're looking to start a successful music blog on Medium, the best days to publish are Tuesday or Saturday morning. The worst day, of course, is Monday.
Over 500 million sites are built using Weebly's website builder. And since Weebly has been acquired by Square, it's popularity is increasing which means more traffic for you and your talent!
Don't waste your time trying to learn complicated tech slang. Focus on your music goals. Weebly is a drag-and-drop platform that doesn't require any tech skills and it's amazingly straightforward. Sing up, choose the free plan, choose your theme-- this is where your creativity as a brand-owner and music-enthusiast comes in, and then edit it to your liking until you're ready to post.
It features media boxes, sidebars, forms, ad spaces, social media icons, newsletter subscriptions, and more! Weebly also offers built-in analytics. The free plan includes five custom pages, a Weebly subdomain, 500MB storage, and ad spaces. If you choose this route, you don't even have to enter any payment details, so go efficiency!
Here's why Weebly is one of the best ways to start a music blog: of course, as a music blogger, you have some social media presence. Whether that's Facebook, Instagram, Twitter. Weebly has a vast range of blogging tools that allow your career to launch. It has sharing and scheduling features, social media sharing, and comment management. You can add links and social icons to your website, link your social media accounts using the 13 social network options.
Instagram has over 500 million daily users and one billion monthly active users. All scrolling through their social media.
So here's this unconventional way to start a successful music blog! Use Instagram as your platform. This social media platform has the highest engagement rate that puts all other social media channels to shame, so it's a phenomenal place to grow your fanbase. Travel blogs on Instagram are a worldwide phenomenon, why can't your music blog be the same?
Just pick your niche. So do you want to make blog posts about your favorite music or artist, post news about the music industry, talk about your favorite concert venues, promote local and global independent artists, or talk about playing certain musical instruments?
The more specific your niche is, the likely you'll have a loyal fanbase.
The best thing is that you can directly use hashtags that will lead your awesome blog posts! So add a #music, #artist, #your handle, or whatever you'd like. On Instagram, people often just follow certain hashtags. Whether you're posting about your own music, your favorite artists, your criticism about others' music, just use a relevant hashtag and watch as your account's traffic skyrockets!
Instagram also requires you to post an image, so be sure to create the most eye-catching and compelling image on your post.
Stories are a powerful tool you can use. Post about yourself; post about your content; post about other people's similar content to catch their and their fans' eyes. There are no limits to how powerful an Instagram blog is. You're a trendsetter.
What are you waiting for? Start a music blog today!
If you already have a music blog and want some ideas to promote it see 5 ways to promote your music blog here