If you're a music producer or independent artist, it's likely you could benefit from some free music production tools!
So whether you are starting out, or you are a seasoned pro. We all like to get something of value. Together with your music skill, you can take these gems and use them. Equally, they can add to any of your current productions.
Start making some great progress with these tools now!
LMMS – SAW for Music Production
.In the first place, we have the free DAW LMMS
LMMS is a great program for beginners to start making beats and produce music. It is free and professional. However, it is not that intuitive.

How To Use LMMS For Beginners? – A Hands-on Tutorial
LMMS is a free, cross-platform tool for your computer.

LMMS is a digital audio workstation application program (DAW).

Moreover, if you have LMMS downloaded onto your computer. Together with the appropriate hardware. You can then produce music the way you want to. Notably, you can:
Arranging samples
Synthesize sounds
Play and manipulate MIDI
.Furthermore, it combines the features you would expect of trackers and sequencers.
Hysteresis Glitch Delay
If you want to add some cool effects to your track. Next up, we have Hysteresis Glitch delay. To begin with, you need to make sure you are using a Windows or Mac computer. At the same time, it supports VST/AU.
Hysteresis features a delay effect with stutter, lowpass filter, and modulation effects thrown into the feedback signal path.
Easily infuse your projects with glitchy articulations and abstract textures.

ProducerSpot.com | Hysteresis Glitch Delay VST Plugin by Glitchmachines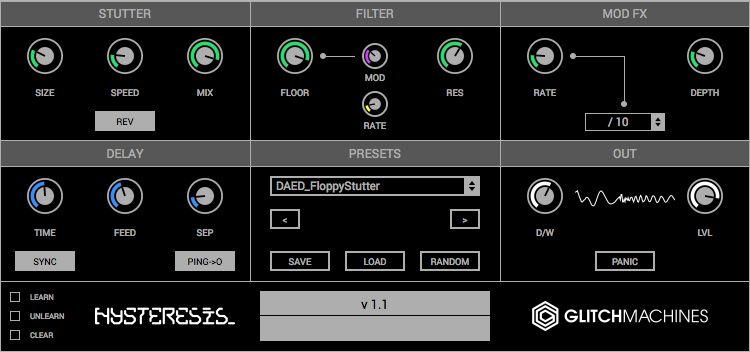 Hysteresis is a versatile effects processor geared toward electronic musicians and sound designers. Straightaway you can process anything from drums to synths, guitars, vocals and sound effects.

On top of being able to create contorted signal mutations, it can also be tamed to generate classic delay effects.

Accordingly, the lowpass filter has an internal LFO. This makes the cutoff frequency oscillate. Coupled with the modulation processor. This plugin can act as a subtle chorus or noisy modulator.
After making electronic music with analog hardware for some years we started to create our own plugin instruments and effects.
We are not a marketing-driven company.
Our main focus is on the product itself.

Tal-software.com | About
TAL Software GmbH is a small company located in Switzerland founded around the year 2000.

They create high-quality instruments and effects with user-friendly interfaces for reasonable pricing as well as offering some great freeware.

You can buy TAL Plugins here at pluginboutique.com or feel free to download demo trial versions and TAL freeware.

TALs commercial vintage synth emulations are known to be very accurate and authentic. 
.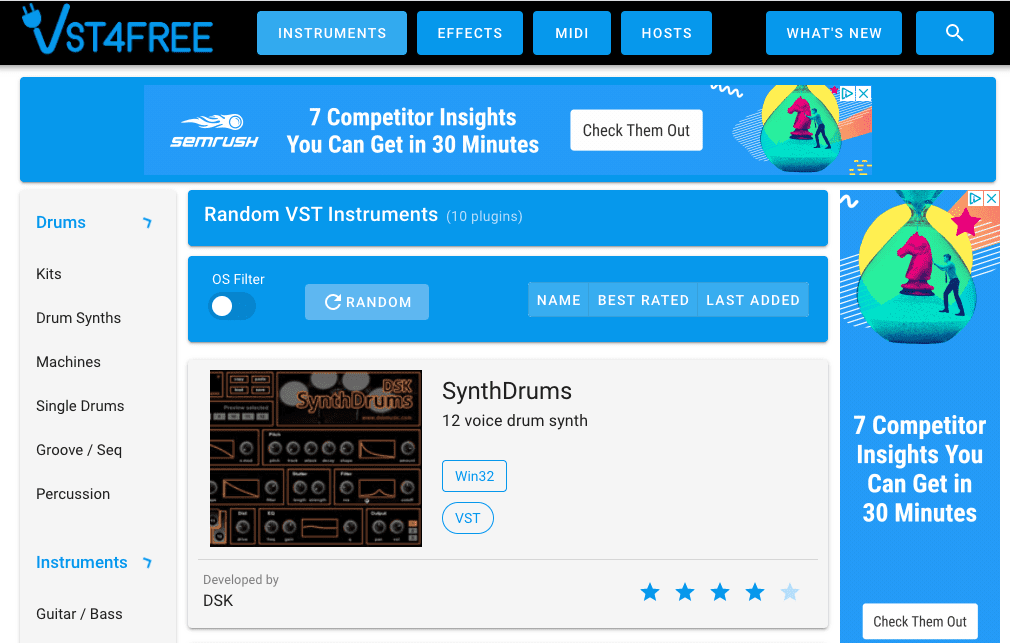 VST4FREE.com was created by Steinberg to make a complete software studio possible.

They provide free audio plugins archives – Instruments and effects for audio software.

Importantly, their technology allows third-party software developers to create real-time effects. Metering and instrument modules that can "plug in" to a Digital Audio Workstation (DAW).
PluginBoutique.com is very much legit. I've purchased a lot of stuff there, great discounts every so often, very good experiences always.

ToonTrack.com Forum|Pluginboutique Review
Pluginboutique is brought to you by the team behind Loopmasters.com. Indeed, a worldwide sample and loops distributor powerhouse. Consequently, they a great reputation for providing great customer service. As well as for providing a fast, safe and reliable website.

At the present time, you can browse their site and even download Free VST Plugins. Synth Presets, Effects, Virtual Instruments, and Music Plugins. For premium plugins, you can also find trial versions until you are ready to purchase.
So go ahead! Get Browsing!
We hope you will enjoy getting creative with these FREE Tools for Your Music Production…
It's possible to search for a whole range of music industry services online.

At Indiy, you can find and securely hire talented music professionals who will help progress your music career.

We are an online DIY marketplace for DIY musicians and artists – a place to buy and sell music services.

Search Indiy today and build the professional music support team you need.

Get your music heard and build your audience with us, head to our home page to take a look at some of the amazing services being offered.