Earn Money Doing What You Love
Uploading your music onto music streaming platforms ensures your fans can listen to your music whenever they want to.
And there's plenty of options such as Spotify, Tidal, Pandora, and Apple Music,
But what's the point of uploading songs if no-one is actually going to be listening to them?
For the love of music, you say, and of course, it's the main reason we do this!
One of the most important parts of being a successful music artist is creating a fan base!
If you have ever sat in your bedroom and created a song, literally just you, with your home music equipment…
It's even more important that you pay attention now.
Because if you really did just finish creating a song from scratch on your own…
Without collaborating with anyone, networking or building relationships…
There's a chance there's not going to be anyone to listen to your track and enjoy it.
So let's assume that you will have worked with people to develop the tune.
To make the quality of your song the best it can possibly be you'll have reached out and used a sound engineer, right?
Already you're better connected having had a second pair of ears check it out and by allowing someone else gives you their input.
Hopefully, you found your sound engineer here on Indiy, if not, let them know about it.
The music industry has always stood up as being about who you know.
To get your song heard, you'll need to get involved with communities and start building relationships.
If you're on Facebook, use the "Meet New Friends" feature to make new connections and join some groups.
As for events, Facebook is putting a big emphasis on helping you to find things to do near you that you may be interested in checking out.
Start by searching your local area, so if you're from Chicago you could search "Chicago artists" or "Chicago musicians" or "Chicago music events".
Facebook changed it up last year by beginning to show group engagement on your news feed, suggested groups are shown to you based on your interests, so join one and the conversations will start to show up in your news feed.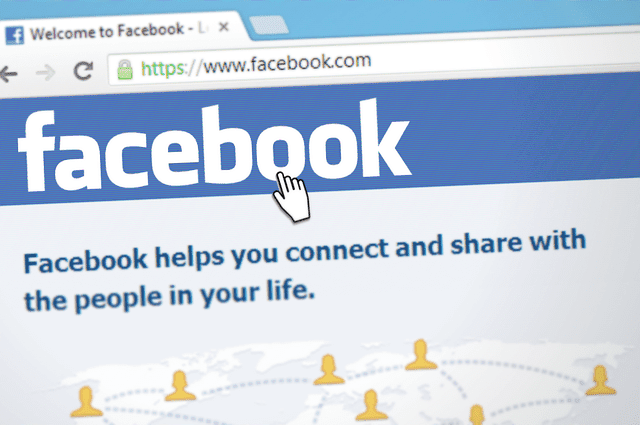 You can post to any group that you join from your news feed as if you were posting to your own profile.
Take note though, if you join and immediately start taking and you're not involved in the conversations, you'll not get very far.
As soon as you're a part of these groups, the first thing to do is start engaging in the comments, start posting things to start up a conversation, essentially make yourself a part of the community.
Don't just start posting your latest track, asking people to listen, or whether they'd be willing to collaborate.
Because let's face it they don't know who you are so they won't actually care.
The same applies to Reddit and Sub-Reddits which is essentially the same as the group thing on Facebook.
Remember that these are actual human beings on the other end of your keyboard and you could actually learn something from someone if you're willing to.
Spamming people is not networking and you'd be wise to remember that.
Once you've established a friendship after a few conversations and you think you can benefit from your newfound connection, you can private message the person asking for whatever information you are seeking.
Check out 20 Tips On Networking In Music Industry to learn some ways to enter into the conversation if you're not sure what to do.
The next step is actually putting yourself out there in person to meet some music industry professionals by attending some music networking events.
Yes, that might seem scary and social interaction can sometimes be awkward, but for an hour or two of stepping out of your comfort zone, you could potentially cross paths with someone who's going to help you progress along your career path.
Don't ask for anything until you've established a connection, listen and allow the people you meet to talk about themselves.
It's how you will learn what they can offer you, but also do share if you have something relatable to the topic of conversation and it's appropriate.
You will not make it in music without mastering the power and art of live networking.
It's not about being cheesy and going straight in with something super sales-like.
You can start with "Hey I'm [insert name], Nice to meet you!" and hopefully the person will share their name with you too.
Simple things like "So, how did you find out about this event?" or, "how is your evening going?" will work as conversation starters and then flow with whatever comes up from there.
Don't be afraid to say "I'm just going to get some water" or "I'm just going to move over here" to break away from the conversation and allow yourself to network with more people.
Remember it's why you go to a networking event in the first place, to make connections, but a simple way to gain trust is to remember names.
It's super handy if you want to keep in touch after!
At the end of the conversation ask if they have a business card.
If you do not have a specific goal that day, getting a social media connection is a great goal – Facebook, Twitter, Instagram or LinkedIn are all great choices!
You can always continue or start-up a new conversation with your newly found acquaintance on a social media platform after the event has finished.
A good rule of thumb would be to at least wait until the following day and then search for them and find them using the business card they gave you.
Once you're connected, you could see what groups they are a part of and join it yourself.
Adding the person on social media is also a good way of following-up and re-establishing the newly found connection.
If you don't yet have business cards printed, click here to fix that and make sure your business card has all of your contact information on it, including your website if you have one, maybe use your YouTube channel instead if not.
Once you've got yourself some business cards, you don't have to worry so much about giving them out – just continue to focus on getting cards from other people who you are genuinely interested in developing a relationship with.
Never give your business card out unless someone asks for it.
If you give a card, you are selling and people don't like being sold to.
The only exception to this rule is if you have promised them a favour and you have said that you can help the person out somehow; if that's the case & you genuinely intend to follow up and do so, go ahead!
In turn, if someone asks you for your card, they are buying, which most people love to do.
The person needs to first buy you before they will buy anything you're selling and that includes your music.
Artist and fan interaction is one of the main contributing factors to an artist's success. Think outside of the box about how you might be able to gain some fans and then keep the fandom happy.
You will automatically gain a person as a fan organically simply if they like your music, but advertising is what will bring the masses.
To continue learning more click here to check out an article by internationally-renowned independent rapper/singer, motivational speaker, activist, and entrepreneur Kellee Maize.