These 5 Music Business Schools Will Help You to Launch a Career in Music
Music business schools are a really important part of education for musically minded individuals and creatives to have access to.
Because they help towards securing a future career position in the music industry.
As a business, the music industry is quite different from most other industries!
And although many people are involved in it!
Great music needs behind-the-scenes people too.
Collaboration is at the very heart of it!
And alliance is what made the music industry as we know it to be today, exactly what it is and how it operates. 
Predominantly in past years, musicians and artists had to work extremely hard.
And work alongside many key people in their music careers to gain success…
Labels, agents, managers, promoters, publishers, distributors, and too many other job roles to mention!
Essentially you understand the point here yes?
In the music business, it's the people who make up what it is!
Because as with most things in life…
It takes a team!
With the digital age upon us, this is an exciting time to be in the music industry.
And understanding the business you're trying to break into can only help your career.
Principally those who are fortunate enough to pursue the path of studying the music business, with its many specializations, have a competitive advantage when being independent.
So if you're someone that eats, sleeps, and breathes music…
Perhaps you should consider getting to know the business side of music.
Here you will learn about 5 of the best music schools for the music business…
(With one of them being the highest-ranking among all schools in America.)
And so to begin with, but in no particular order, up first is:
.
Mike Curb College of Entertainment & Music Business (Belmont University, Nashville)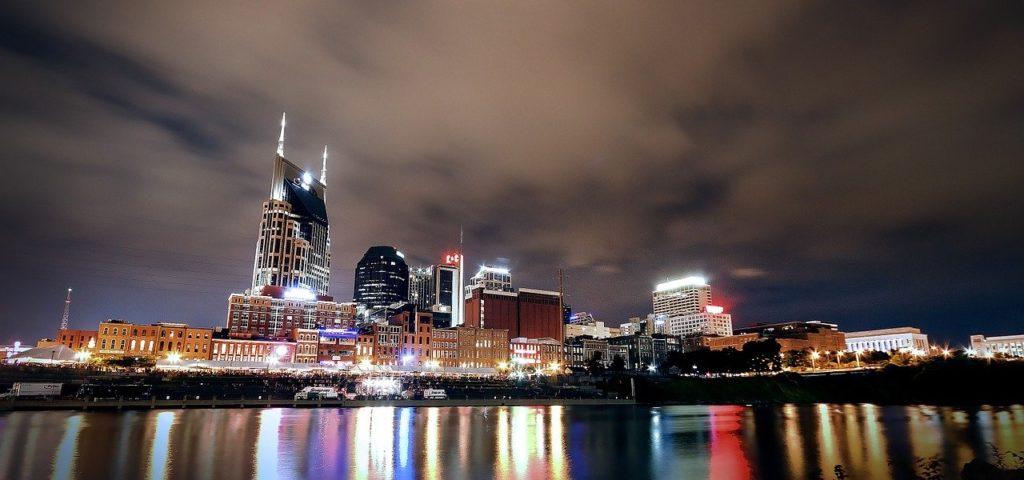 Just south of Nashville's famed Music Row, is this world-class music business school, named after the musician, Mike Curb.
His involvement in the music industry has been a great and rewarding one.
You can read all about him on this website right here.
One thing worth mentioning is that the school awarded its first Women Creators' scholarship, in 2016, endowed by Miranda Lambert.
A scholarship worth more than $40,000!
Here is a quote from their website:
For more than 40 years Belmont has helped students turn dreams of working in the entertainment and music business into a career.
Our innovative courses combine academic experience with real-world application to achieve your goals.
With top-of-the-line equipment, cutting-edge facilities, and faculty that combine academic scholarship with real-world industry experience.
Belmont has the tools you need to succeed.
.
And if you want to watch here you can take a look at their introductory video:
.
The featured undergraduate programs at Belmont are:
.
And the featured graduate program at Belmont is:
Check out their website right here if you want to know more about the Mike Curb College of Entertainment & Music Business.
.
Second on the list, we bring you:
Berklee College of Music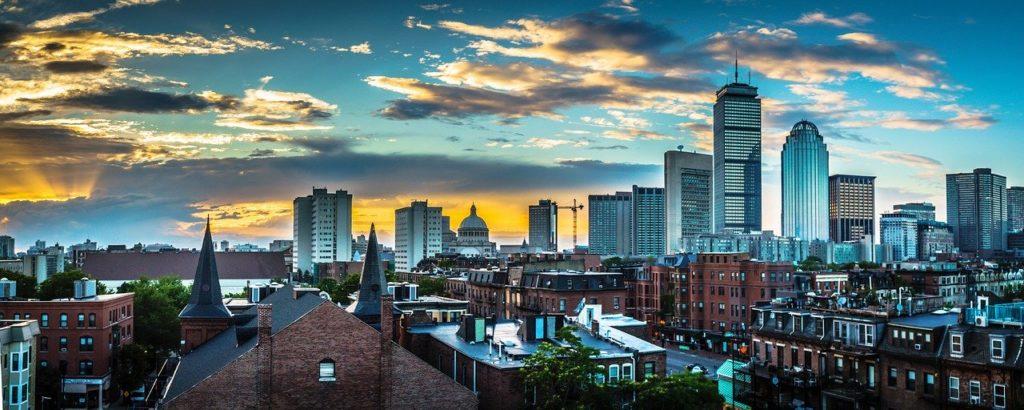 The first thing to take note of about Berklee College of Music is that it's one of the most well-known premier music colleges in America.
It is the only independent music production school.
And has been awarded the TEF Silver award for teaching excellence.
Berklee College of Music also has partnerships with global design firm IDEO, the Massachusetts Institute of Technology Media Lab.
And other prestigious academic institutions, which enables them to provide their students with access to cutting-edge tools and design approaches.
Another cool thing worth mentioning about this popular music institute is that it sends its student artists to perform at music festivals.
Including Lollapalooza and Outside Lands.
You can sign up to download the campus viewbook and online course catalogue by simply clicking here.
Just fill out and complete the form on the right.
We took this quote from their website:
.
Berklee is the preeminent institute of contemporary music and the performing arts.
Offering undergraduate and graduate degree programs at its campuses in Boston, Massachusetts, and Valencia, Spain, and through its award-winning distance learning program, Berklee Online.
Dedicated to nurturing the creative and career potential of the world's most inspired artists, Berklee's commitment to arts education is reflected in the work of its students, faculty, and alumni – hundreds of whom have been recognized with Grammy, Tony, Oscar, and Emmy awards.

– Quote: Berklee College of Music
.
And if you want to, you can watch their introductory video right here:
.
The featured undergraduate programs at Berklee are:
.
And the featured graduate programs at Berklee are:
.
OK! Next on the list is….
The Herb Alpert School of Music (California Institute of the Arts)
A part of the prestigious California Institute of the Arts aka CALARTS, the Herb Alpert School of Music is where talented musicians and scholars celebrate, perform, create and study.
We took this quote from their website:
The vibrant mix of offerings allows students to acquire the musical fluency to work across conventional boundaries, expand their artistic and cultural horizons, and develop a global creative vision.
Qualitatively different from conventional music conservatories, technical excellence is only one part of the story, as The Herb Alpert School of Music seeks to empower students as complete makers of music.
.
They offer hybrid degree programs that combine studies in musicology and the music business.
The featured undergraduate programs at The Herb Alpert School of Music are:
You can head on over to their official website to learn more about this awesome school of music!
.
And next up on the music business schools list is the…
Detroit Institute of Music Education
DIME DETROIT is a for-profit college for serious musicians who live and breathe music with a desire for a long-term, professional career in music.
DIME's unique approach to teaching music incorporates measures of success that are different to other music schools. All of our high-level courses are for musicians and entrepreneurs who wish to excel and maximize their musical ability while learning how the music business works from current industry professionals.

At DIME, we never forget the importance of earning a living from music. Navigating your way around the music industry is a complicated business and learning from experience is the best way. DIME's founders and instructors have that experience. You will discover how to build your musical career from people who have enjoyed sustained success.
.
DIME offers the following featured undergraduate programs:
.
And finally, to cap our list of the 5 Best Music Business Schools in America to help you kick-start a career in the music industry is the….
Antoinette Westphal College of Media Arts & Design (Drexel University)
The Antoinette Westphal College of Media Arts and Design at Drexel University provides aspiring music industry independents educational opportunities to those seeking advanced degrees.
The Westphal College of Media Arts & Design fosters the study, exploration, and management of the arts: media, design, the performing, and visual.
We are a center for creativity that educates students to find their place as leaders in today's rapidly-changing world by teaching them the diverse skills needed to conceptualize and implement creative thinking.
We are unique in our wide range of programs, from Architecture to Digital Media, from Fashion Design to Music Industry, and from Graphic Design to Dance.
.
The featured undergraduate program at Westphal:
And you can learn more about the Westphal College of Media Arts & Design simply by following the link here.
.
So there you have it!
The Best 5 schools in America, all offering music business degrees that can help you on your entrepreneurial journey as a music industry independent.
.
Remember to always keep in mind that the music industry is a business like any other!
In the exact same way, that Coca-cola is a company that sells beverages…
In the music industry, record labels and independents sell music!
Investment in yourself is important…
And having extensive knowledge of the industry can give you a competitive edge over others.
So, it's never too late and if music is your love and passion, you should go for it! And pursue a path of studying the music business.
Here at Indiy, we believe in independent artists!
Be sure to head to our home page to take a look at some of the amazing services being offered today and build a team to help you progress on your music career journey today.