Step Up Your Music Production With Our 5 TOP FREE DRUM VST plugins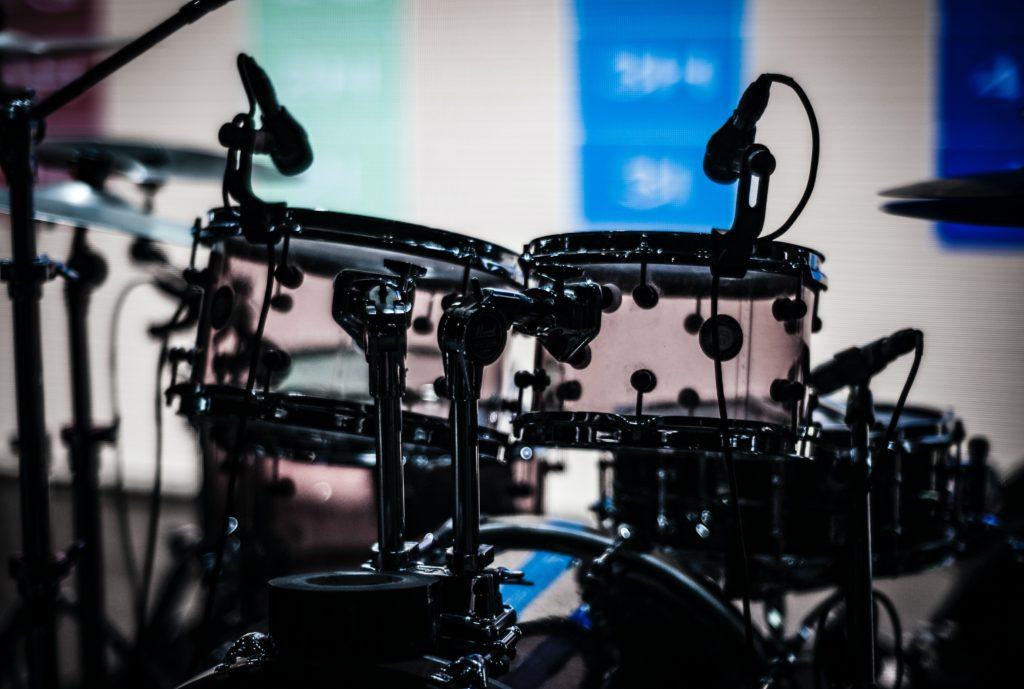 .
Here are 5 of the best free drum VST plugins for you to use and get creative with in your music production studio:
.
.
MT Power Drum Kit 2 is a free drum VST offering high-quality sounds of an acoustic drum kit. It has thousands of integrated MIDI grooves and fills that can easily be dragged and dropped into your music project. Every individual groove has its own fills list and is precisely arranged to fit the selected groove.

MT Power Drum Kit Review |Amadeus Code
.
The MT Power Drum Kit is a free drum VST sampler offering the powerful, high-quality sounds of an acoustic, realistic drum kit.

Samples have been specially recorded and processed to make them ideally suitable for use in pop, rock, and metal productions but you can give them a try whatever your musical genre or style of music.
.
System Requirements:
.
PC: Windows 10 / 8 / 7 / Vista / XP
Mac: OS X 10.5 or higher, Intel processor
Linux: Wine + VST bridge
.
The sounds in this FREE drum VST are already pre-processed with compressors and EQs to make them a perfect fit for any mix.

MT-PowerDrumKit works in most hosts that support the VST or AU standards, for more info, check out PowerDrumkit.com.
.
.
Line of Legends sample pack is comprised of 380 hard hitting one shots, organized to perfection so that you can easily find the right sound in seconds. Each Sound Has Been Individually EQ'd, Filtered & Compressed For Maximum Punch while Keeping The Dynamic Integrity Alive.

Line of Legends Review| ModernMixing.com
.

Line of Legends is the next FREE Drum VST plugin on the list.

Line of Legends features high-quality drum samples from the eponymous free Drum VST sample pack released by RealDrumSamples.com.

The interface is divided into 8 sections – Kick, Snare, Clap, Snap, Toms, Hi-hat, Ride, Crash.

Each section uses its own individual output for easier handling and it's ideal as a hip hop drum kit.
.
Features include:
.
47 high quality samples.
8 individual outputs.
Punch knobs for attack sculpting.
Release and Pan knobs (not labelled).
.
Important note: Does not work in XP. Check your DAW's manual to set up the missing audio channels if it shows only output 1 on start-up.
.
SSD 5.5. is a new versatile drum sample playback engine with tons of legendary and artist-modeled drum kits in almost every style. Whether you're into rock, metal, jazz, funk, R&B, indie, reggae, or experimental, SSD 5.5 has the drum sounds you need.

SSD 5.5 Review| ProToolsExpert.com
.
Steven Slates Drums offers us the free drum VST 'SSD5 Free'.

It is a Free Drum VST plugin based on the premium version SSD 5.5 software.

"Get the fully-functioning, never-expiring SSD 5.5 demo with one incredible Deluxe 2 Kit, as well as a Classic "mix-ready" processed Slate snare, and three unique kit presets including "Deluxe 2 Free", "Hugo", & "Dry n' Tight" for FREE.

The SSD5 Free is available in VST, AU, and AAX plugin formats for compatible digital audio workstations on PC and Mac.
.
It's a decent drum rompler instrument with a nice selection of built-in drum sounds. If you're a beginner producer or beatmaker, using this type of instrument can certainly save you some time and give you quick access to a rather useful set of drum sounds.

BedroomProducersBlog|Drum Pro Review
.
Studio Linked present Drum Pro, a free drum VST including some sampled vintage units for both Windows and Mac OS.
.
Features include:
.
20 drum kits.
Global ADSR / reverb.
12 pads.
Volume and pan for each pad.
.
This FREE drum VST plugin delivers a collection of 20 drum kits, all of which can be expanded by purchasing commercial sound packs from StudioLinked.com.
.
DrumMic'a! is a fantastic, free virtual drum kit! I didn't have the highest expectations when starting my test, since I knew free plug-ins usually have many limitations. Not so with DrumMic'a!! Many of the advanced features have been included which make this free virtual drum kit very useful for a broad range of musical styles.

XpressPads.com| DrumMic'a Review
.
DrumMic'a! is an elaborately produced FREE drum VST that requires the free Kontakt Player from Native Instruments.

DrumMic'a! can be used in virtually any digital audio workstation and for your own productions as Sennheiser and Neumann provide the software as part of a freeware license!

Existing DrumMic'a! installations can be used without limitations, but new installations will include a non-removable time-out for the Instrument when loaded in the Kontakt Player* freeware.

This limit is not applied in the full version of Kontakt.

Hopefully, this list of free drum VST plugins for your music production creativity supports all your percussion needs…
.


At Indiy, we believe artists should have complete ownership of their content.

We are an online DIY marketplace for artists and musicians, the place to buy and sell your music services.

You can find and securely hire the right professionals to help progress your music career journey.

Get your music heard and build your audience with us, head to our home page to take a look at some of the amazing services being offered.