Description
Alessandro Giovanetto is an Italian guitarist and film composer specialised in creating spacial landscapes and ambient sounds using a post-rock/ambient modern approach through the use of gear.
Starting his career from an early age as a classical guitarist led him to gain confidence in reading music as well as perceiving musical elements such as rhythm, beat and meter, dynamics and timbre.
Subsequently, his studies and experience in a popular music environment, characterised by function work, arranging and composing in a band situation and music exhibitions, generated the wish of fulfilling a professional music career.
In these years he has worked with different projects and in different working situations, from acoustic duos covering all sort of genres such as Jazz, Latin and Pop, to full band performances and recordings.
The main work in the past six years has been with Theodore, a Greek solo artist based in London.
Throughout these years of important video-recordings (The Church Studios, Abbey Road Studios), live gigs around Europe (Poland, France, Greece, Italy, UK, Spain, Sweden) and studio work he had the chance to specialise in an interesting contemporary style based on sound design, refined music elements and attention to details such as dynamics, tone and timbre, and textures.
This style of music mixes up post-rock, ambient, minimalistic, jazz and classical music.
After recording the third album at Clouds Hill Studios in Hamburg in December/January 2018, the band toured the USA for the first time, playing in Austin, Texas at South By Southwest Festival, in New York and in various showcases in Los Angeles, California.
After that followed some tours in Portugal, Holland and Greek islands.
At the end of June 2018, Alessandro got in the studio with his band Collective Remembrance to record the first EP/album
Skills
Guitar Performance
•
0
Composition
•
0
Arranging
•
0
Guitar Composition
•
0
Production
•
0
Instrumentation
•
0
Piano composition
•
0
AlessandroGiovanetto's Jobs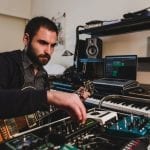 AlessandroGiovanetto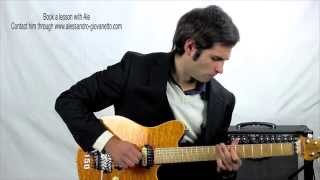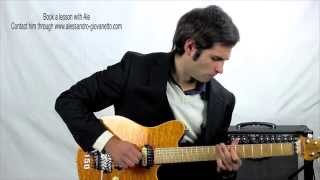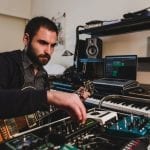 AlessandroGiovanetto