Become a well known Music Artist on The Hip Hop, Rap and Urban Music Platform DatPiff
If you're looking to make it big in the online world as a music creator, uploading your mixtape onto DatPiff is definitely one of the things to put on your 'to-do list'.

As an artist, you already spent hundreds of hours creating and recording music, and usually, the next natural progressive step is to share that music with the world.

Now if you don't know what DatPiff is? It's an online distribution platform that was launched in 2005 which specializes in hip-hop, rap, and urban music.

But you should already know that…Even Billie Eilish is talking about it!

Unfortunately, getting your music heard and out to the masses is the difficult bit and often where you will face the most challenges.

But don't worry, if you do want some help, you can check out our article on where to begin when it comes to networking on social media and get going along the path to your music career!

The main issue you will face is that you will find it really hard to identify websites where you can share your mixtape and actually stand out from the crowd.

So you'll be pleased to know DatPiff ranks as one of the top three mixtape hosting websites on the search engine Google.

How can DatPiff help you as an upcoming musician and artist?

Well for one, it does an excellent job of supporting artists and has now become a trustworthy website in the world of hip hop and on the urban scene.

It provides you with an opportunity to promote your music for free via mixtape downloads, enabling its users to enjoy unlimited music downloads.
And what's the best thing about it? It's totally free of charge.
There are some paid-for services offered on the platform, like advertising, for example, so you might have to cough up some money…but only when you decide that you want to make use of their special website features.

If you have already created a mixtape and you want to obtain as much exposure as possible for your music, DatPiff is certainly the right website for you.

How Can I Find People to Listen to My Mixtape and Gain New Fans?

It's just an idea but…maybe you could share the SD version of your music, or a taster version on there and then also decide to sell a physical copy somewhere else.

All serious musicians and artists understand the importance that paying to advertise plays in getting noticed.

However, do your research and ask around before deciding which platform you want to give your money away to.
One thing that is certainly legit about this platform, is that DatPiff offers you the promotion you need for free which is what makes it so awesome!

The people, aka your potential future fans, can check out your music before deciding to buy into you as an artist.

This means listeners can discover new artists and fresh talent all for free, and you never know who's going to listen. It could be your next biggest fan!

To make things even better, the platform sometimes promotes some of the new mixtapes added to the website, meaning you can gain free promotion from them on their social media platforms, and gain exposure to their hundreds of thousands of followers.

Don't forget if you get a certain number of downloads DatPiff will reward you with silver, gold, and platinum certifications as a seal and sign of your achievements.

The potential to obtain more exposure is huge through this website, and they really are very passionate about offering you a way to promote yourself online in a way that's unique and exciting.

DatPiff has helped a lot of hip hop artists kickstart their music journeys and careers, such as the late Nipsey Hussle and another good example of a successful artist who has used the platform is the well-known rapper, singer and songwriter, Lil Wayne.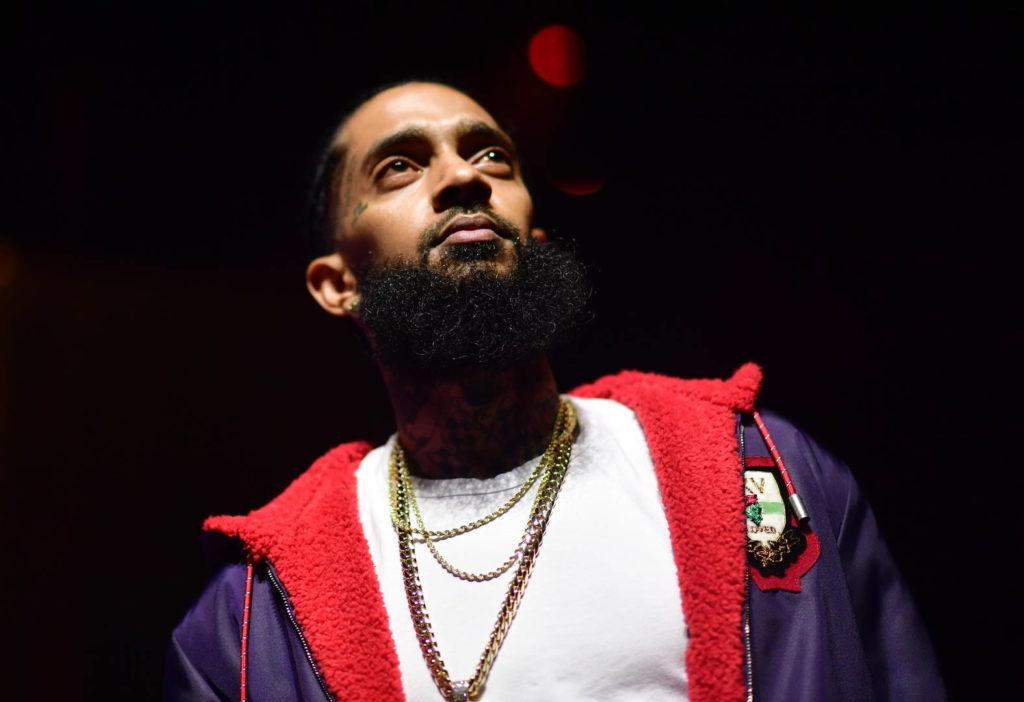 You can find their mixtapes on the website, and it clearly shows that if you are committed and you never lose hope, you too can obtain some amazing results just like they have.
It's incredible to think DatPiff is where it started for them on their journeys and it shows that as long as you are willing to commit and stay in it for the long run, nothing can stand in your way and you will obtain amazing results with time.
You can also download all mixtapes as a user, so if you're an artist looking for inspiration you should get on there and check out your peers.

DatPiff is a great website for providing up and coming artists with creativity, inspiration and the chance to showcase your craft and connect with other people.

As an artist, you can upload your original music, cover art and media content.

Be 100% sure to give some good time, thought and attention towards your music cover art.

You simply cannot ignore the role that cover art has in making the mixtape or album a failure or a huge success!

It might sound strange but album art has always been an essential part of listening to music, and will probably continue to be even in the online and digital world.

Check out this article on 'The Best And Worst Of DatPiff Art' on Vice to see what we mean.

You can find some great people here on Indiy who are ready to help you create and design your track or album cover for you, you can just search for it in the toolbar or click here.

Let's just take in for a moment that DatPiff continues to exist after being around for more than a decade!

So if you think about it, it's really cool to see that they always feature new artists and musicians.

If you're new to the game and you've got raw talent, fundamentally you have the opportunity to gain a feature from them; that alone is an amazing opportunity.
When you decide to check out DatPiff.com, you will see that the filters they have and all the adjacent features clearly make it easy for people to navigate the site, enabling every artist to reach a larger audience through their usership.

Their website also covers industry news, showcases a list of artists' singles and upcoming mixtapes, plus a 'Hot This Week' widget.

So although you cannot get paid as such from DatPiff directly, there's a good chance that this distribution platform will help you along on your journey.

The platform has a lot to offer and that is what keeps people coming back.

This means every artist, including you, has a fair chance of getting exposure and gaining a solid fanbase which is definitely invaluable.

It all comes down to creating the best music that you can make!

So be sure to do that and then post it on DatPiff for people to start downloading!

It will totally be worth it! ✌️