If you haven't considered working with Indiy, perhaps now's the time…

With the acceleration of technology, it's no surprise that independent musicians who are looking to further their music careers are on the rise!

We believe artists should have complete ownership of their content.

Becoming an independent music artist is a process where you make and distribute your own music independently without the help of traditional record labels or music publishers.

Working with Indiy can help you on your way to becoming a successful independent artist.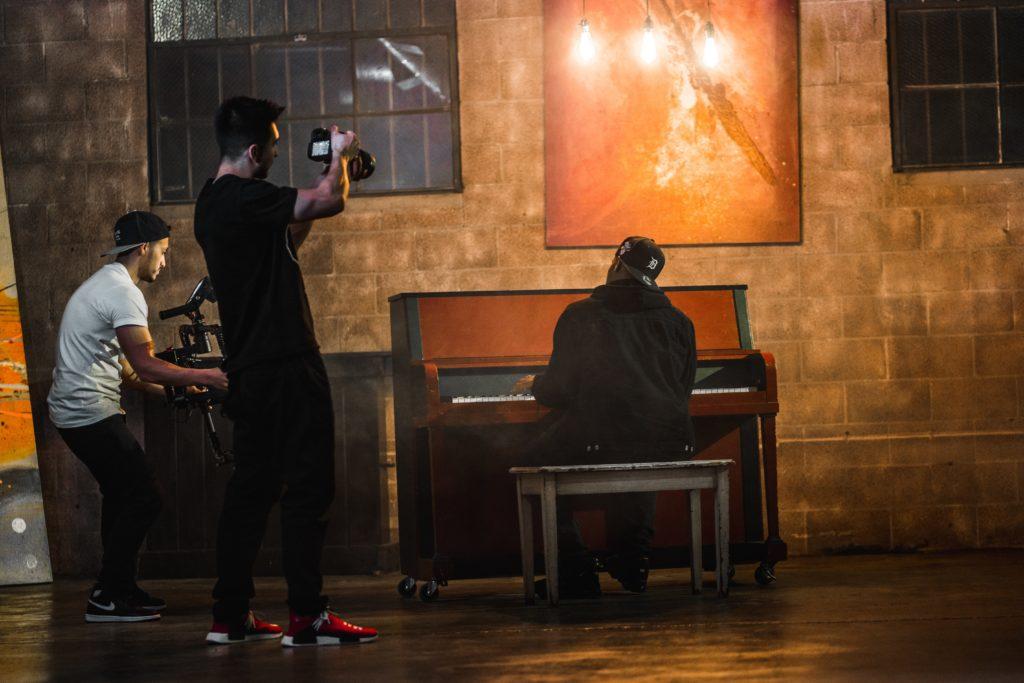 With the many online resources available nowadays to learn and perfect the recording and mixing process…

More and more people are able to enter the music business and create a music career as independent artists.

Working with Indiy is just one of these ways!

The music industry is vast!

And with the top 1% of artists earning 77% of recorded music income…

It can be intimidating if you're looking to enter and take on a music career alone.

Wondering if you could really be a top player in the music industry can make you ask yourself questions like…
These are questions that many have asked when first starting their music career, but the answer is not always the same.

You see, making music as a career is unique to every individual just as everyone has a different fingerprint.

While it's great to find inspiration from artists who have made it or are up and coming…

Developing a blueprint for success in the music business should be approached from an angle that's cohesive with your backstory.

There are a few principles that we believe anyone can apply to be able to make a living from their love of making music…
#1. Take Lessons
Yep, that's right!

Among the five ways to make your music career a real possibility…

The first is to get the guidance and feedback you need from a professional voice coach or music teacher.

Not only will this provide you with pointers on how to improve, but you also gain insight from someone with musical experience who can help you find or improve your sound based on your niche.

Taking music lessons whether in a group or one-on-one is an excellent way to network and meet other musicians getting their names out there.

We have music tutors working with Indiy, click here to check it out..
#2. Network More
Alongside taking lessons, where you will be growing as a music artist…

To gain the most benefit and make your name known in the music world, you need to start networking more.

With music being more about "who you know," and less about "what you know," it's crucial to have your name out there.

Most music careers are made from the "who you know" rule.

Aside from collaborating on an EP and performing live shows with other musicians to network and gain more exposure, a less traditional option might be applying to work or intern for a music company.

Taking this step will give you the ability to learn more about the business side of the industry and connect with those who can help excel your music career.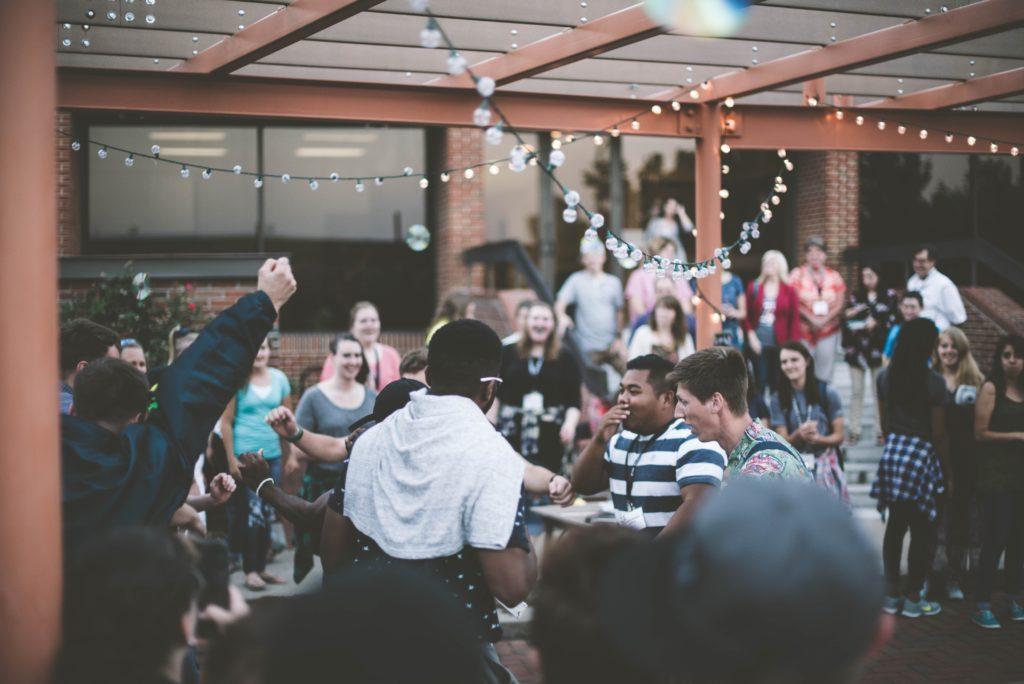 #3. Seize Opportunity
Due to the music industry's massive growth over the years with new technologies and platforms constantly emerging, more opportunities are available than ever before.

Your chances of success are the highest they've ever been for you to create a successful music career.

Especially in the earlier stages; it's vital to take advantage of every opportunity that comes your way.

Did you know the average musician only earns 6% from sound recordings!?

Knowing this hard fact can make you realise that there's no way around the actuality that you have to work extremely hard and pay your dues.

If that means performing for elders at a care home facility, inmates at a prison, or even your local bar, accept the opportunity, and do your best to really put your music career first.

Gain that invaluable experience doing what you love whilst also getting your name and music shared by more people.

Eventually, you'll be able to pick and choose which gigs you want to accept but starting out, be humble, don't block yourself from the possibility of receiving more blessings by turning down offers.
In the early '90s when The Fugees first started out and were trying to make it big in the music industry, they basically had to sit with and go through "7,000 A&R's"

Wyclef Jean – How to Make it in the Music Industry
#4. Leverage Technology
.The cat is out of the bag, it's no secret that automation is replacing traditional jobs.

It's pretty scary to think that automation could eliminate 73 million jobs by 2030, but you know what robots and drones are going to have a hard time replacing?

Successful music artists with an established music career making great music.

Creativity is what separates us from computers – it's creativity that will allow careers in the music industry to really thrive.

On the other hand, technology is offering us new benefits as well.

Programs that can automatically scan your music for possible copyright infringements can reduce the costs of hiring someone to do that for you and this makes your music career a lot easier when it comes to piracy concerns.

Automatically syndicating your music on platforms that have audiences waiting to listen and hear something new, takes away months' worth of meetings, calls, writing, or sending emails into radio stations just to get your sound heard on their station.

Not only is the music industry here to stay, it is here to thrive which is why there's never been a better time to join the online music business and being your music career journey.
#5. Be Adaptable
Last but certainly not least, what kills more music careers than ever is the inability to be versatile.

Independent DIY artists make up only 2.7% of the music market.

You have a sound that's unique, you have a name for yourself or your band and that's great but what you will also need to do is to keep in mind it's also about your audience.

Adjust to your fans and their tastes – cater to those who are more likely to listen to your music.

It might mean changing a few aspects here and there.

You can stay true to who you are whilst also recognizing that music is a business and in order to make money you have to provide what people want; it's about branding and being flexible.

Think of it like this…

A restaurant with only one item on the menu won't be as successful as one that takes custom orders and has a variety of different options right?

If a country bar intends to pay you to play country music over the weekend, even if your style is R&B don't turn down an opportunity to gain experience and be versatile.

Throughout your career, every experience is going to add to your resume of success and provide you with an even more unique story.
The Bottom Line
Just to remind you we're gonna say it again..not every path will be the same.

Some people might find overnight success, while it may take others decades.

One thing, however, is always clear…

Everyone who successfully creates a career in music does so through a sustained level of consistency and dedication.

Furthermore, those who truly manage to remain successful are the ones who have maintained their love for making music.

So no matter which path you choose, stay persistent and keep doing it for the right reasons.

And we'll be here to provide you with the right tools to help and support you all the way.
Here at Indiy, we are an online marketplace for musicians, the place to buy and sell your music services.

You can find and securely hire the right professionals to help progress your music career journey. Start working with Indiy.
Get your music heard and build your audience with us, head to our home page to take a look at some of the amazing services being offered by the team to help you progress on your music career journey.